After a busy weekend prepping for Webkinz Day, Cowabelle is handing out Gift Boxes in the Kinzville Park until April 25th!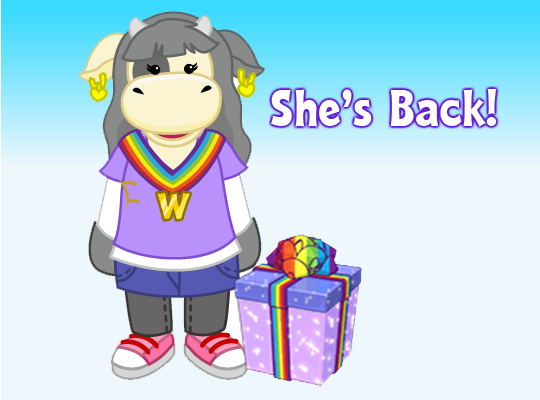 Click on Cowabelle in the park to get your gift and drag and drop it into your pet's room to claim your prize! There are 8 prizes to collect: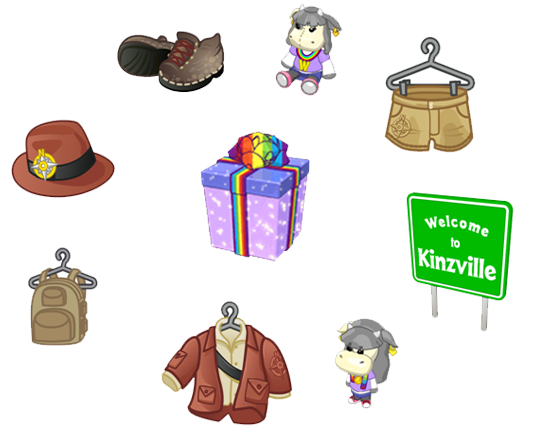 Want the chance to get a BONUS Gift Box? From April 20 – April 26 we'll be giving away Gift Boxes right here on Webkinz Newz! Just look for the floating Gift Box and CLICK IT to have one added to your webkinz.com account (limited to 1 BONUS Gift Box per account, per day).