When you have something as tasty as pizza, and something as satisfying as a sandwich, why not combine those things together into something sensational—like a Pizza Sandwich!
Well, in Webkinz Classic, you can!
Just pick up the following 3 ingredient foods from the WShop (or harvest a Farm Fresh Tomato straight from your yard) and then combine them in any sandwich maker to create this classic secret recipe comfort food!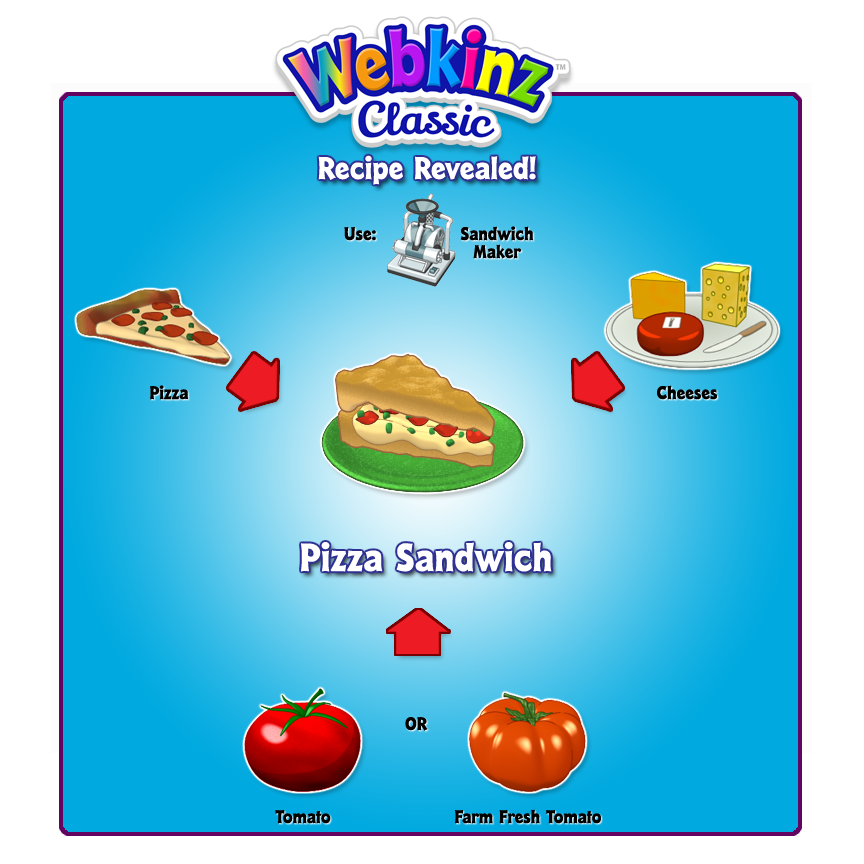 Want to know about MORE Webkinz Secret Recipes? Check out our Secret Recipe archive here!
What are some of YOUR favorite secret recipe foods? Let us know in the comments below!