Now you can play Hoppy Little Rocketship on Webkinz Next, as well as in the Webkinz Classic Desktop and Mobile Apps — that's three times the fun!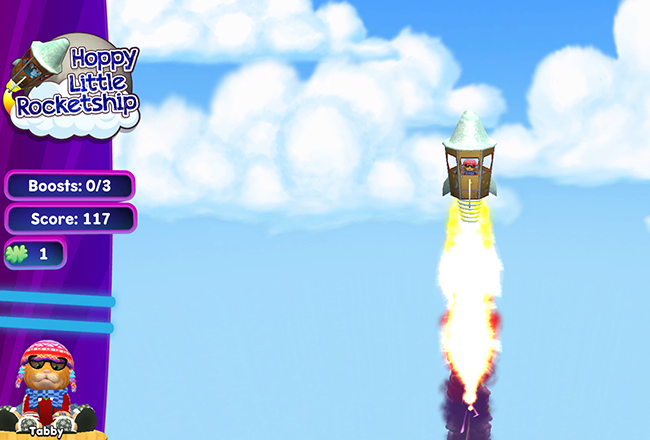 Play as your pet as you jump from cloud to cloud, collecting boosts and other bonuses on your way to the moon! Be careful not to fall, or it's game over.


Like all games on Webkinz Next, everyone can play Hoppy Little Rocketship in the Arcade! When you run out of daily plays, turn in your Arcade Tickets for Game Tokens to keep playing. Have fun!


Download Webkinz Next now — available for iOS, Android and Windows 10.