In this episode, Michael, Mandy and Maurizio review the Room Design Award winners, read Thanksgiving KinzPost and sneak peek a few upcoming holiday events. At the end of the episode, Mandy and Maurizio go head to head in a game of "How much does it cost?".
Our next episode will be all about Christmas in Kinzville. Do you and your family have any holiday traditions? What would you like most for Christmas? Let us know by sending us an email at podkinz@ganz.com or, leave a comment in the section below.
Also, the year is almost over and what a year it's been! So much has happened… Dr. Quack retired, we celebrated our 10th year anniversary and we released Webkinz X! Michael will be holding a  year end quiz on the show with members of the Creative Team but he needs your help with questions! E-mail Michael your Webkinz 2015 trivia questions and he might read them on the show! They can be any kind of question you'd like but, must be about something that happened in Webkinz World d.
Here's how you can get in contact with us:
Ganz
#043 60 Industrial Parkway
Cheektowaga, NY 14227-9903
You can also leave your questions in the comments section below…

You can also subscribe to Podkinz on iTunes or listen to episodes on our YouTube channel: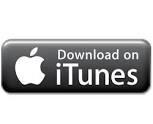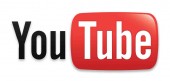 What things would you like to hear on the show? Do you have any ideas for new segments you'd like to hear? Please leave your comments below…