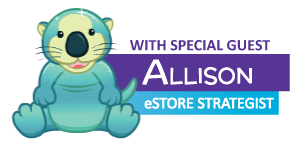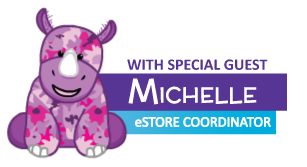 Welcome to Podkinz, the official podcast of Webkinz™!
Hosted by Gennelle Webkinz and Mike Webkinz, this podcast is about all things Webkinz! Each episode has a theme and we chat about everything – favorite pets, awesome items, current and upcoming Webkinz events, and more! For fans who want an inside look at Webkinz World, we also feature interviews with Ganz staffers and put a spotlight on different areas in Webkinz.
Most importantly, though, Podkinz is all about YOU. Tell us what you'd like us to talk about in the podcast! There are so many ways to get in touch with us to send us your comments, suggestions and questions:
In the comment section under each podcast on WebkinzNewz.com
On Facebook or Twitter (remember to hashtag your question/comment/suggestion with #podkinz)
By email at podkinz@ganz.com
By snail mail:
Win KinzCash by listening to Podkinz! Take the Podkinz Episode 4 quiz now! 
Ganz
#043
60 Industrial Parkway
Cheektowaga, NY
14227-9903
Your submission might be read on the show!
IN THIS EPISODE…
…we explore shopping in Webkinz World!
What's In Our KinzPost?: We read letters from Webkinz World members who ask about KinzCash and tell us about their best items!
Meet a Ganz-er: We talk to Allison and Michelle, eStore experts here at Ganz!
Inside Scoop: We explore the ins and outs of the newly-redesigned W Shop!
Webkinz Spotlight: We look into the eStore's past and present!
What's Next: We reveal the theme of our next episode (which will be released sooner than previous episodes, FYI!). Listen to the podcast above to hear our questions for YOU about this interesting theme!
Also, if you want to add Gennelle or Mike to your Friend List on Webkinz, their usernames are gennelle3 and WWMike.