Only a few weeks ago, we released a new Webkinz Secret Weekend for Polly's Lovely Lemon Cookie—and it has already been solved!
Congratulations to monkeecj who was the first player to solve the recipe and receive the Secret Chef Trophy!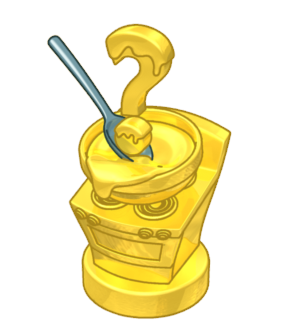 Now we can share the secret with everyone so they too can create this yummy new cookie to feed to their pets!
Here's what you'll need:
Fudge
Pink Lemonade
Waffles
Mix these ingredients together on a stove and you'll create this sweet snack!
Want to know some more Secret Recipes? Check out our Secret Recipe archive here!