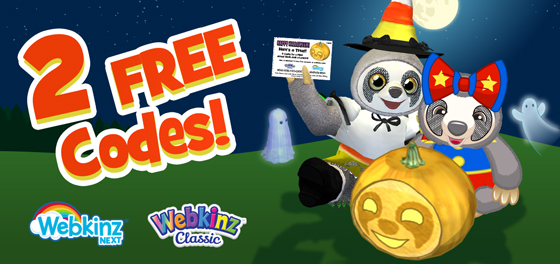 We're celebrating the spookiest holiday and the newest Webkinz plush, with an adorable Sloth-themed Halloween printable! Add something special to this year's treat bags – 2 FREE Community Code for Sloth Jack o' Lanterns – one in Webkinz Classic and one in Webkinz Next!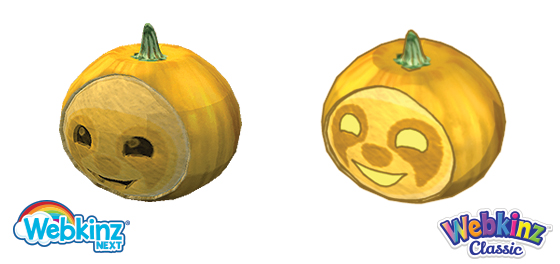 Print off these FREE code sheets to hand out with your Halloween candy, and take them to school to share with your friends!
You, your friends, and all of your trick or treaters can enter these FREE codes into the Code Shop in Webkinz Classic and the WShop in Webkinz Next. Each code is valid for one Sloth Jack o'Lantern in each game and expires at midnight EST on November 30, 2022.
So share the Pet-rifying fun! Print out your FREE codes and give your friends and trick-or-treaters a real treat!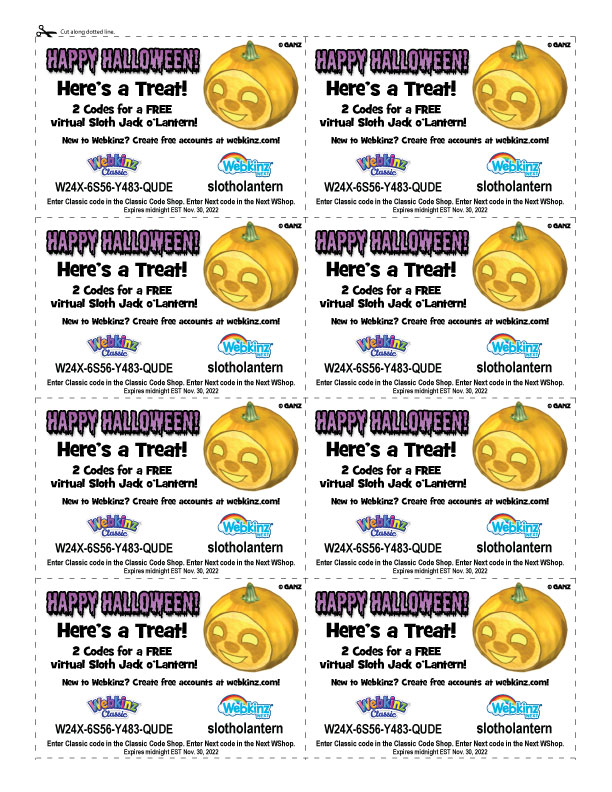 Download Webkinz Next
Follow us on social media: