Sunday, May 8th is Mother's Day this year. In Webkinz Classic we are celebrating by giving out flowers all month with a floating tulip bulb, and in Webkinz Next we're holding a tea party! This sweet card is a wonderful way to celebrate mom in both games!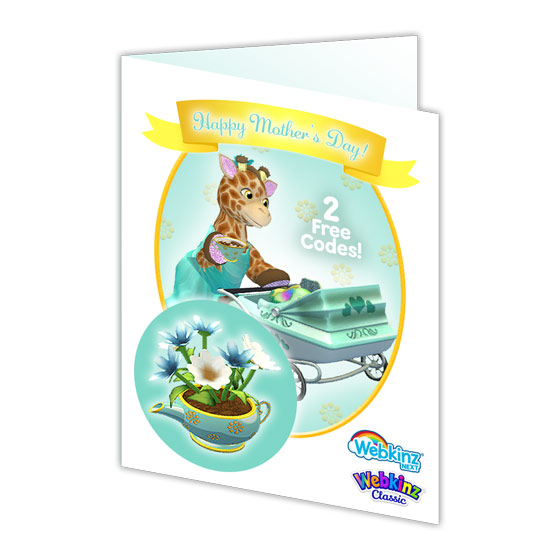 This lovely printable card includes two codes for a free virtual Tea Pot Vase – one in Webkinz Classic and one in Webkinz Next!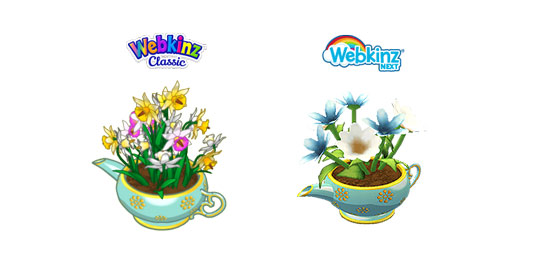 This code can be redeemed in Classic by entering the code at the Code Shop, which you can find in the Things To Do menu. Please note: the Classic code in the card is the same code as the one in the Mother's Day Kinzpost. We just wanted to make sure no one missed out on this lovely gift!
The Next code can be redeemed in the WShop by selecting 'Code Redemption' the top left corner. Please note: code redemption is not available on Mac devices.
The Classic code expires on July 31, 2022 at midnight EST.
The Next code expires on June 7, 2022 at midnight EST.
Here's how it works.
Just print out your card on an 8.5 x 11″ sheet of paper. Fold along the center of the page horizontally and then along the center vertically.
Whether you play Classic, Next, or both,  this special gift is the perfect way to celebrate mom!