Full and Deluxe Members will be excited to hear that we've finally updated the prizes inside the capsules for the Prize Klaw!
If your klaw picks up a capsule, here's what you can now find inside:
Red Capsule: 50 – 200 KinzCash
Yellow Capsule: Honor Guard Hat, Hungry Fish Hat, Hula Coconut Belt, Red Pirates' Sash
Green Capsule: Wacky Bowling Statue, Tin Robot Clock, Tabletop Microphone, Yellow Backyard Cooler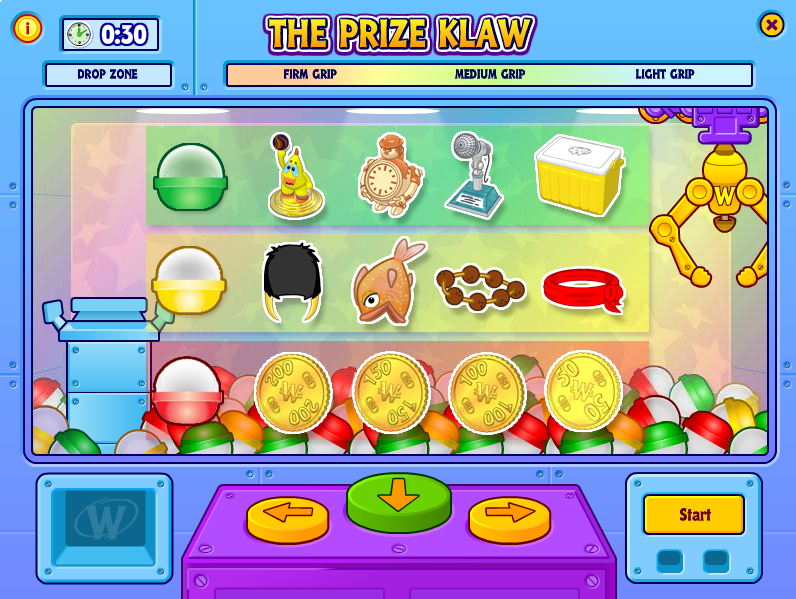 And for Deluxe Members, we've added 7 new prizes to the Deluxe Prize Machine. Now when you click on the machine, you may receive one of the following prizes, and also have the same prize sent to a random player who's not a Deluxe Member!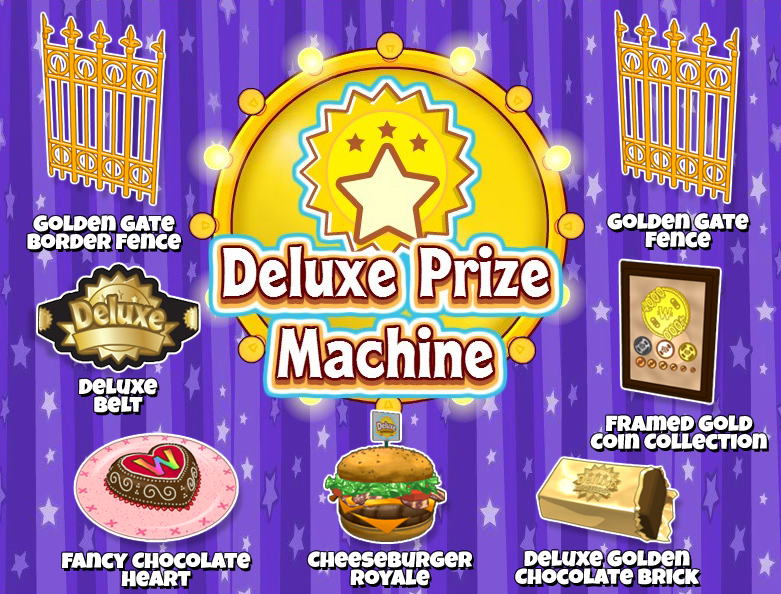 Which of these prizes are YOU most excited to collect? Let us know in the comments below!