The Rainbow Unicorn, our first limited-edition plush toy made available specially through sparking babies, is now fully sold out.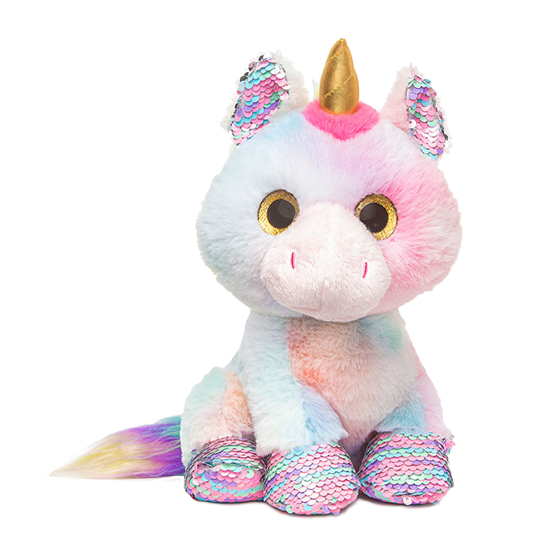 With all the toys now in the hands of players, the Rainbow Unicorn has been removed from sparking – no more Rainbow Unicorns will be made, real or virtual.
Congratulations to all our players with Rainbow Unicorns in their families.
About Limited Edition Pets
When sparking a baby in Webkinz Next, there is a small chance that your babies will be one of our uniquely designed, limited-edition pets. Some of these pets are Rare, and others are Ultra-Rare.
When you spark one of these pets, you will have the option to purchase a plush version of your new baby, directly from Ganz, within two weeks of sparking. Limited Edition plush do not include a pet code as your baby is already in the game.
New limited-edition pets will be added to Webkinz Next periodically.
Download Webkinz Next now — available for Mac, iOS, Android and Windows 10. Download Webkinz Next
Follow us on social media:
social media