As Webkinz World has continued to move forward, some features that were not popular had to be left behind. However, some of these features involved items that either no longer have any use, or are too complicated to reproduce in the new system.
As of January 7th, if you have any DiceKinz Dice Packs in your Dock, they will be replaced with a DiceKinz Coin. The new coins can each be sold for 250 KinzCash, or you can send it to a friend, or even trade it in the trading rooms.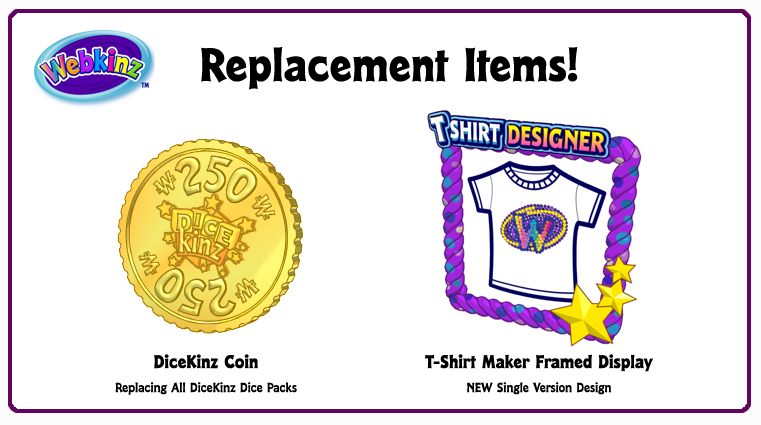 Also as of January 7th, the T-Shirt Maker Framed Display will no longer be customized per player. This will be replaced with a new, single version of the T-Shirt Maker Framed Display. However, since this new framed display no longer contains any player-specific information, it can be sold, traded, or sent through KinzPost.
Do you have any of these old items on your Webkinz account? Let us know in the comments below!