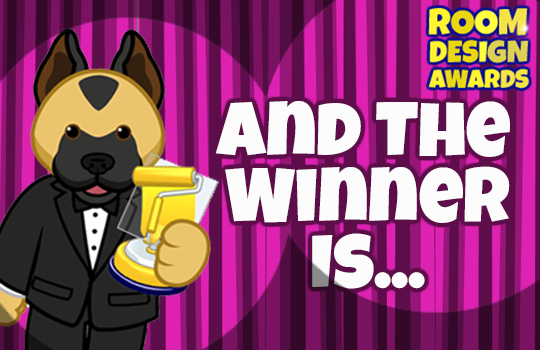 It's time to reveal the winners of our latest Room Design Awards. Congratulations to all 25 finalists and thank you to everyone who took the time to vote over the weekend.
Remember, 7 players will receive a Room Design Trophy. Click on a button below to see the winning designs:



If you are one of the winners, please check your inbox for an email from me explaining how you can get your trophy.
Want to send us screenshots of some of your favorite rooms? E-mail them to me at letsbuild@ganz.com. Who knows, you might see them in a post right here on Webkinz Newz!