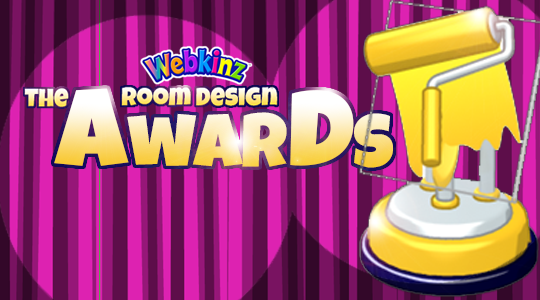 The results are in! I wanted to thank everyone who took the time to vote over the weekend. Would you like the chance to become a finalist the next time we hold the Room Design Awards? Send me screenshots of your favorite Webkinz rooms. You can email them to letsbuild@ganz.com. If one of your designs are featured in a room design post, you have the chance to become a finalist… good luck!
Click on a button below to find out who won a Room Design Trophy:






Congratulations to all the Room Design Award winners!
If you have been selected as one of the winners, please check your inbox for an email that will explain how to get your trophy. Emails should be sent by 5:00 pm EST.