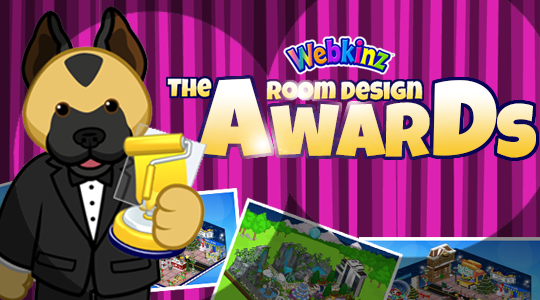 The results are in! Click on a button below to find out who won a Room Design Trophy:




Congratulations to all the finalists! If you didn't win a trophy this time around, keep sending me room designs for the chance to become a finalist the next time we hold the Room Design Awards.
Anyone can send me screenshots of their favorite Webkinz Classic and/or Webkinz rooms. I would love to share them with the Webkinz Newz community. You can email them to letsbuild@ganz.com.