Congratulations astreich000! Steve loved your room and you have won a Room Design Trophy!
Here's what he had to say about your room:
"Having recently visited San Francisco before the pandemic, THE PAINTED LADIES by ASTREICHOOO evokes many fond memories for me. Adding the colorful row houses to the extended wallpaper with the lighthouse truly creates a stunning vista. I also appreciate the small details that went into this layout, with the parking meters, the fine automobile parked in one of the marked parking spots, the baby carriage sitting on the stone pathway, and the barbecues set up in the nearby park. Well done!'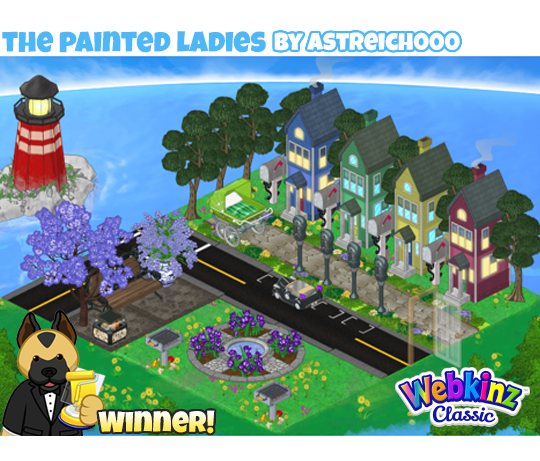 Astreich000, please check your inbox for an email that will explain how to get your trophy.