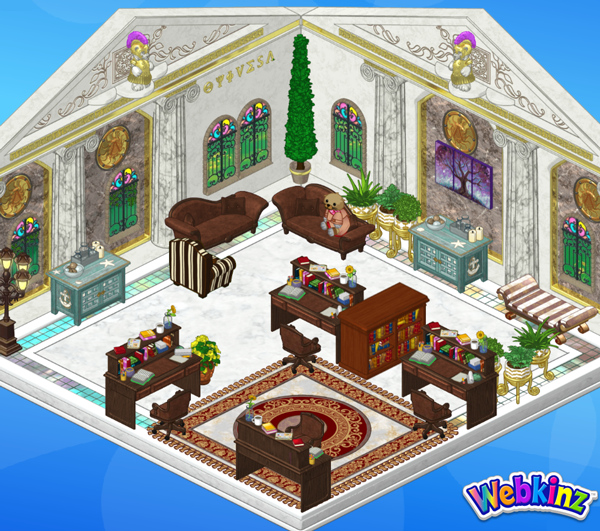 The Marshmallow Collection Event is back in Webkinz World!
There are so many amazing prizes available this year that we were inspired to build this study room!
Plus, the Rustic Window and Antique Lounger have been created to match the rest of the Marshmallow Collection prizes. You'll be able to find them at the Ganz eStore and in the NEW & PROMOS section of the W-Shop available now.
What kind of rooms have you been inspired to make? We would love to know so tell us below!
You may find this and much more at eStore!