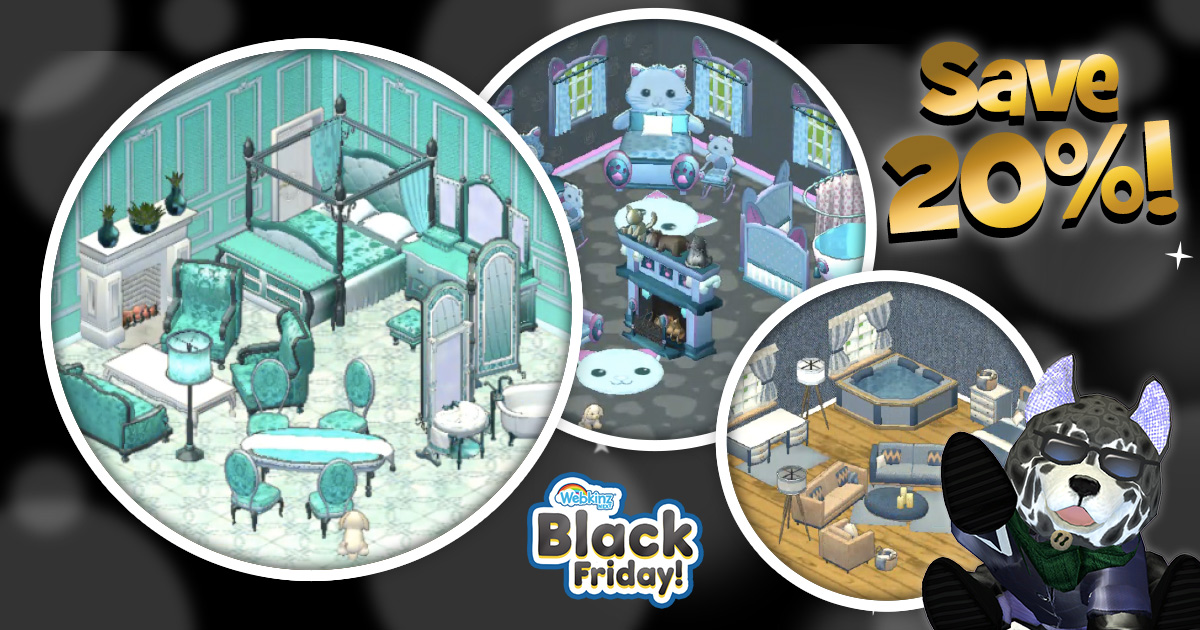 From Friday, November 25 to Monday, November 28, enjoy 20% off selected themes in the Webkinz Next WShop! You can pick up items from three gorgeous themes for 20% fewer Diamonds than the regular purchase price.
Save on the sweet Smitten Kitten theme, the elegant, Blue Avenue theme, the relaxes Denim & Lace theme from Black Friday to Cyber Monday.
Adding Diamonds to your account is simple. Just click on the Diamond icon at the top of your screen.
Be sure to log into Webkinz Next during Black Friday weekend to take advantage of this great sale and more!
Also, did you know you could save even more by checking your favorite app store for Black Friday deals that you can use to make purchases in the game!
Download Webkinz Next now — available for Mac, iOS, Android and Windows 10.
Download Webkinz Next
Follow us on social media:
social media