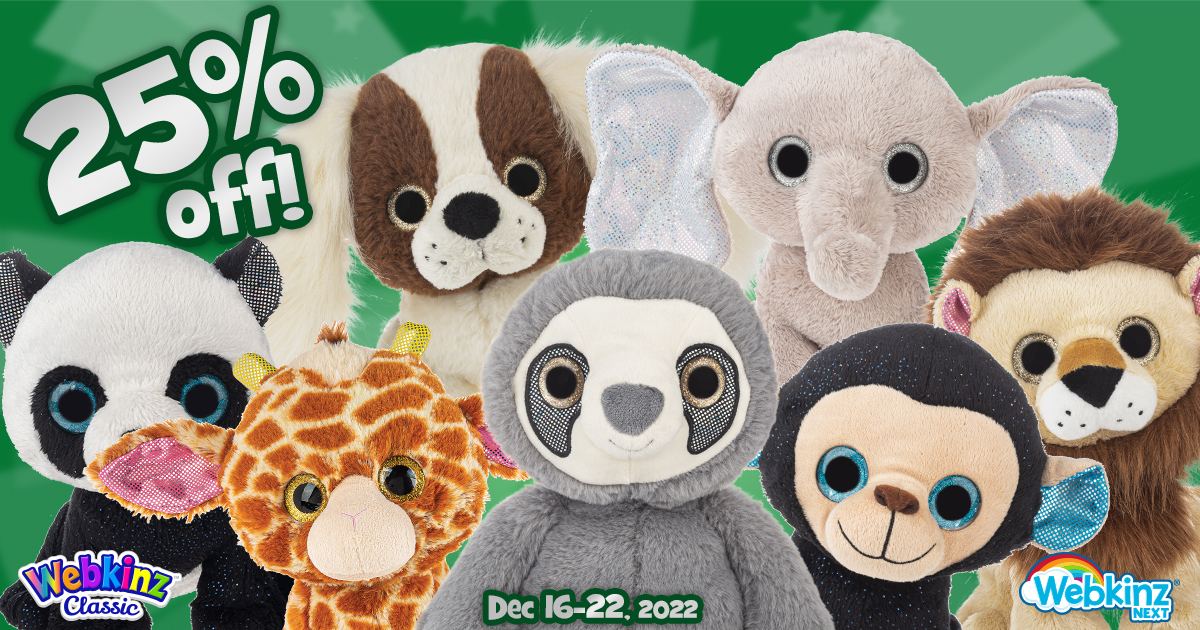 From December 16 to 22, 2022, enjoy a special holiday offer of 25% off the regular purchase price of our adorable plush pets!
Each 8" plush comes with two codes for virtual avatars – one for Webkinz Classic and one for Webkinz Next!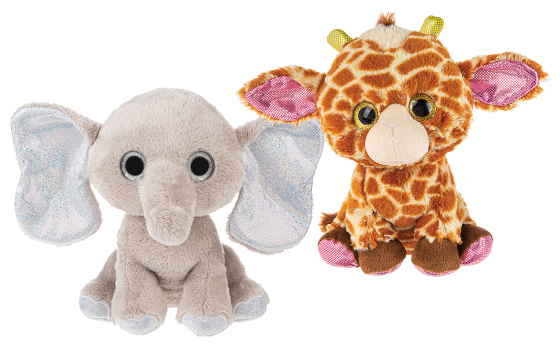 Stock is running low on selected pets, so if you'd like to add the First Edition Giraffe or Elephant to your Webkinz family, now is the perfect opportunity!
Please note: plush orders placed on or after December 16 are unable to be delivered by Christmas Day.
Treat yourself this holiday season with this special offer!