St. Patrick's Day is coming soon this month, so what better way to celebrate than to make your pet a lovely and lucky snack like Mataruk-Lucks! By combining 3 common ingredients found in the WShop on a sandwich maker, you'll have a tasty treat to feed your pet while they're busy chasing that Leprechaun in the Clubhouse!
Here's how it's made:
Use: any sandwich maker
Ingredients: Cream Puff, Green Bell Pepper, and Green Onion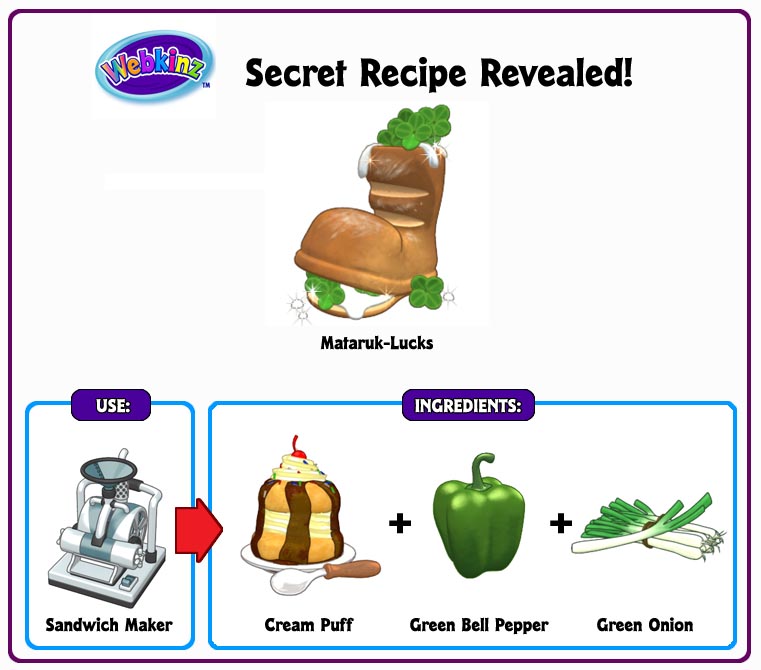 Help your pet feel a lot luckier by feeding them this sham-rocking recipe today!