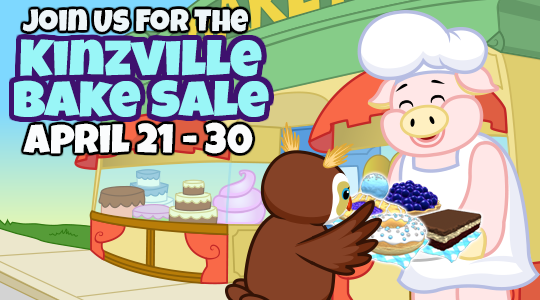 A brand new Bale Sale is coming to Kinzville! From April 21 – 30, collect Baked Goods in Webkinz World and combine them on a stove for prizes. Here's a look at the 5 Baked Goods you can collect: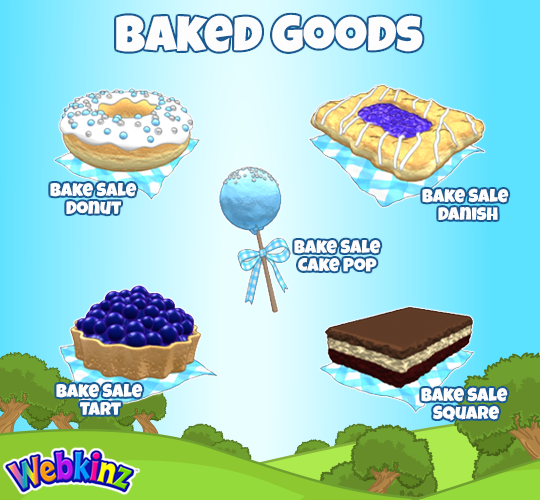 There are several ways you'll be able to collect Baked Goods in Webkinz World:
Get a Baked Good through Today's Announcements as soon as you log in
Look for floating Baked Goods in Webkinz World and click on them to have them awarded to your Dock (limited to 5 floating Baked Goods a day, per account)
Spin the Wheel of Yum daily for the chance to win Baked Goods
Look for Baked Good giveaways at Today's Activities
Find the daily floating Bake Sale gift box at WebkinzNewz.com and click it to send it back to your account.
*NOTE: Floating Baked Goods WILL NOT appear in your room, Adventure park or in the Games Arcade.
The first time you log into Webkinz World during this event, you'll be awarded the Bake Sale Cookbook Volume 2: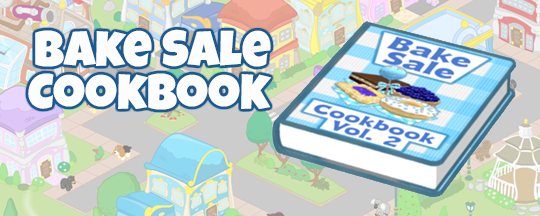 You can use the cookbook to find out what prizes you can make by combining Baked Goods on a stove. Here's a sneak peek at what you can make:

Pieces of Blueberry Prize Pie will also be available at the W-Shop for eStore Points during this event. Every time you feed your pet a piece of prize pie, you'll win one of the 10 Bake Sale prizes OR a Beach House Bunk Bed, the Grand Prize! The Bunk Bed is a rare prize that's ONLY available through slices of Blueberry Prize Pie:
Were you here for our last Bake Sale? The original Prize Pie will also be available during this event. Feed it to your pet for the chance to win original Bake Sale prizes, including the Grand Prize: a Kinzville Bakery!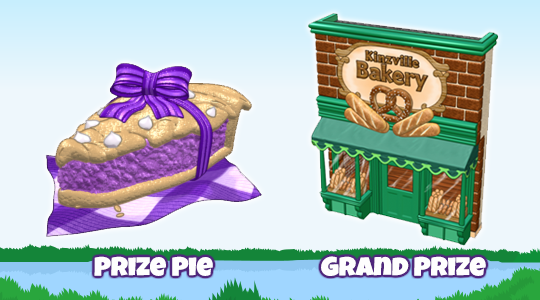 What prize are you looking forward to making the most? Let us know by leaving a comment in the section below…