Avast ye mateys! The Bathtub Battles Arcade Challenge arrives in Webkinz Classic on Monday, February 8th, and players who complete the Challenge by Sunday, February 14th, will win some cool prizes!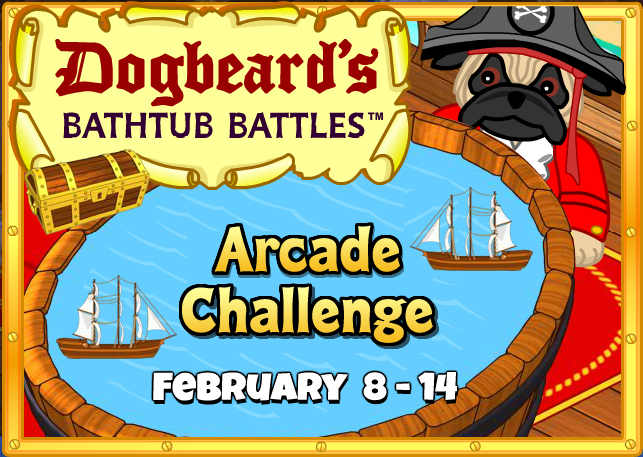 Here's how to play: Starting on Monday, February 8th, look for the Bathtub Battles Arcade Challenge icon in your pet's room. It will be displayed along the left side of the room (desktop app only):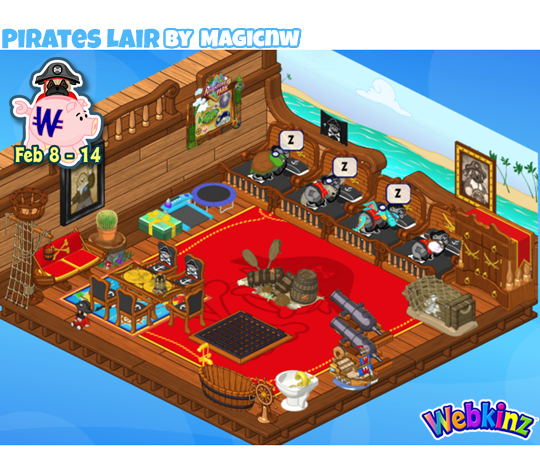 Click on the icon to review your tasks. There are 3 tasks you'll need to complete by midnight, February 14th (EST) to earn all the prizes:
Win 6 Games of Bathtub Battles at the Tournament Arena
Make 20 wishes playing Wishing Well 2 at the Arcade
Buy a Captain Dogbeard's Sleeper from the WShop
Play Dogbeard's Bathtub Battles at the Tournament Arena on the Webkinz desktop app and try to sink your opponent's ships before they sink yours!
You'll find Dogbeard's Bathtub Battles listed under Two-Player Games at the Tournament Arena.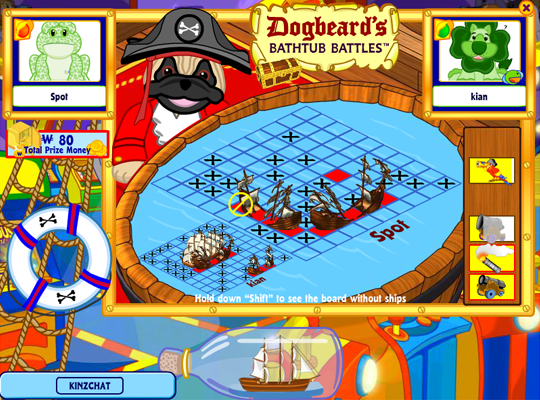 Having trouble finding an opponent? Why not challenge a host to a game? OR, challenge someone on your Friends List!
Complete all the tasks before time runs out and you'll win a Jolly Roger Captain's Chair, along with a NEW Dogbeard's Bathtub!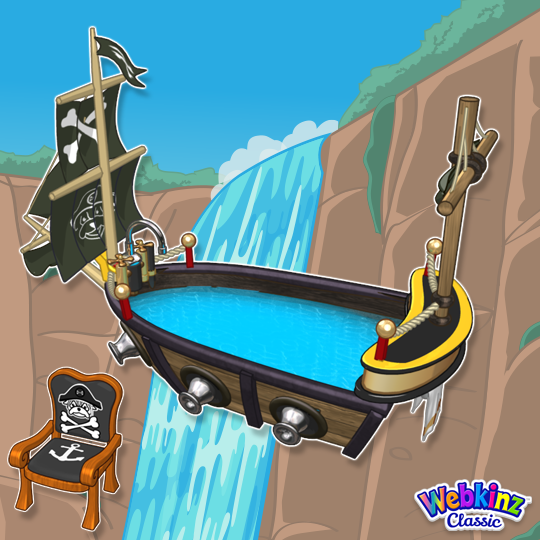 Do you prefer playing Bathtub Battles against a friend, or a host? Let us know in the comments below!