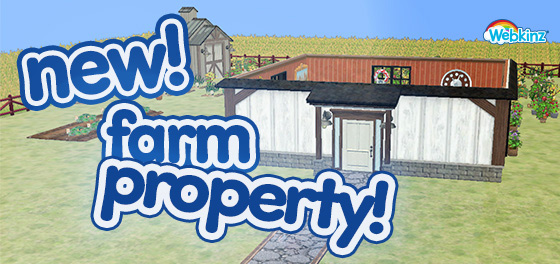 We've designed a new property style for Webkinz Next and it's a perfect place to keep your crops!
With a bright blue skies and golden corn stalks, the farm property is a beautiful retreat for you and your pets. Grow acres of crops, store them in an on-site storage facility and build a home for your pets who love to farm.
Coming soon to Webkinz Next!
If you could plant any crop in Webkinz Next, what would it be?
Follow us on social media: