When was the last time you explored Fairy Falls, ventured to Woodland Wonders or went sight seeing in Zumwhere? From November 1st – 9th, log into Webkinz World to get 3 free plays in the Magical Forest every day!
Here's a look at the schedule: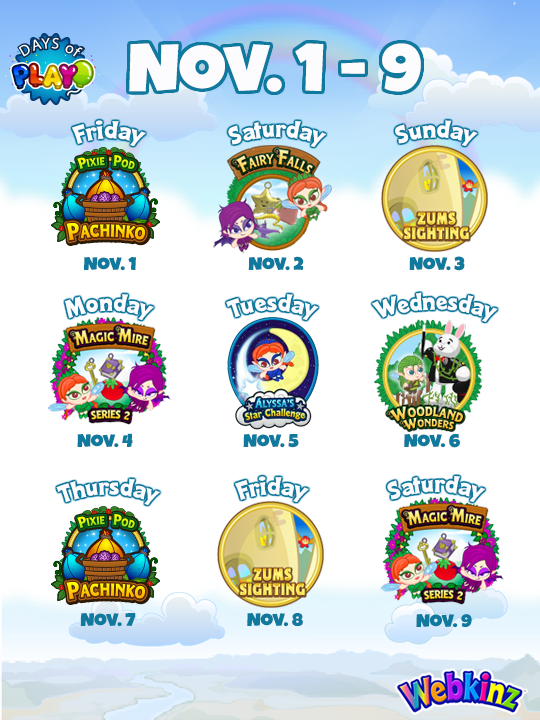 Your free plays will be automatically awarded to your account when you log into Webkinz, but they will not appear in your Dock. To use your free plays, just click on the link to the game in the Magical Forest. You can use the THINGS TO DO menu to get there (web only).
What's your favorite Magical Forest acticity? Let us know in the comment section below…