Shopping Sprees are a great way to pick up retired clothing you may have missed when it was available at the KinzStyle Outlet! You'll also be able to collect floating Spree rolls and use them to help you make it to the mall faster when you play Spree at the Webkinz Classic Games Arcade.
This year's event runs from October 1 – 9, on Webkinz Classic. Your clothing prize will be automatically added to your account as soon as you log in. Here's a look at the schedule: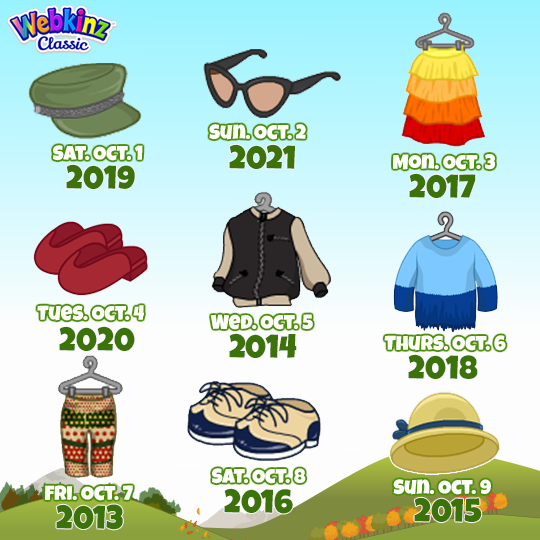 Don't forget to play every day to collect as many floating Spree rolls as you can. If you want the opportunity to collect them while you play at the Arcade, visit the Arcade, open and close the WShop, and you'll start seeing them as you play!
The amount of daily rolls you can collect is based on your tier: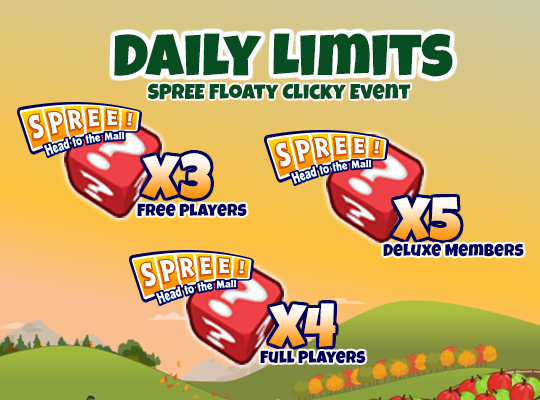 How many of these pieces of clothing do you already own? Let us know in the comment section below…