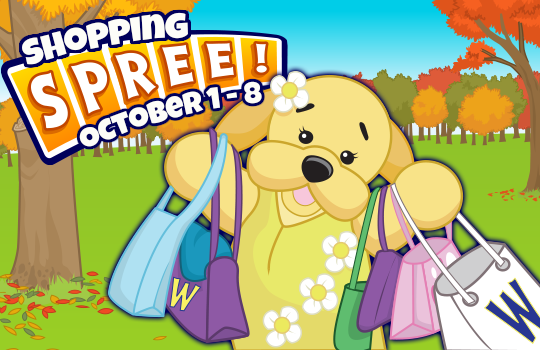 From October 1 – 8, log into Webkinz World to get a FREE piece of retro clothing from the KinzStyle Outlet every day! Your clothing prize will be automatically added to your Dock as soon as you log in.
Here's a look at this year's schedule: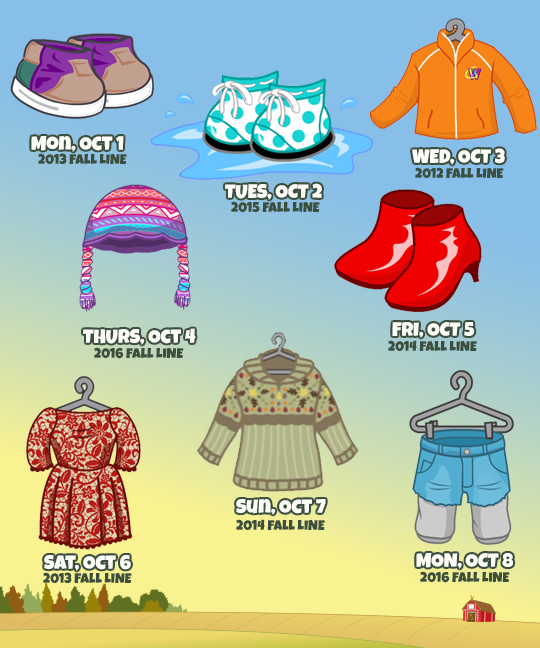 From October 1 – 8, you'll also have to chance to collect Bonus Rolls for the game of SPREE! Look for the floating dice on your Webkinz account and click on one to have it added to your account (limited to 5 Bonus Rolls a day, 7 for Deluxe players).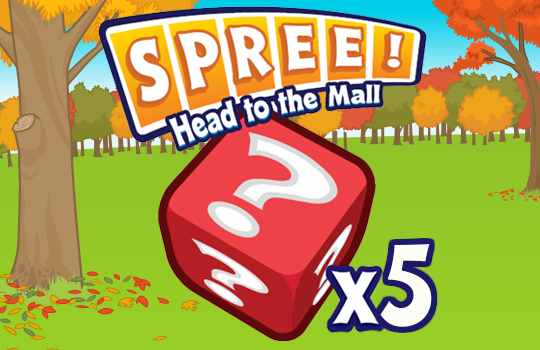 Play SPREE! in the Games Arcade on www.webkinz.com and try to roll your way to the mall. Remember, your Bonus Rolls will not be added to your Dock but, you can use them the next time you play a game of SPREE!
Which piece of retro clothing would you like to win the most? Let us know by leaving a comment below…