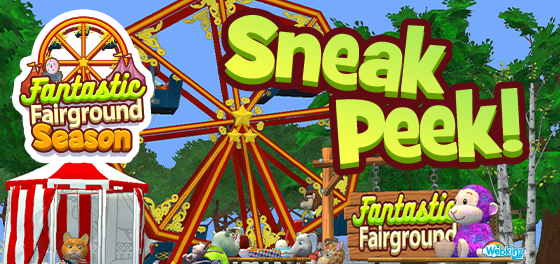 Halloween may be over, but you still have until Saturday, November 5 to finish the Season in Webkinz Next and collect all the awesome prizes! And of course that means another Season is right around the corner! Our next Season is Fantastic Fairground and it's…well, it's FANTASTIC!
Fantastic Fairground 
There are so many fun prizes to be earned by completing Daily and Weekly tasks! Each Season offers loads of amazing rewards for ALL players! You can earn KinzCash, Wish Tokens, School Ribbons and even Diamonds! This Season's free prizes also include adorable clothing like the Cupcake T-shirt and Burger Bag.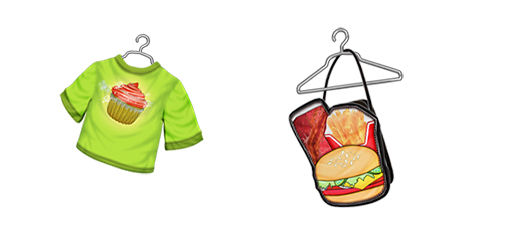 There are cool graphic elements like a Ferris Wheel Avatar Frame and Ice Cream emoji!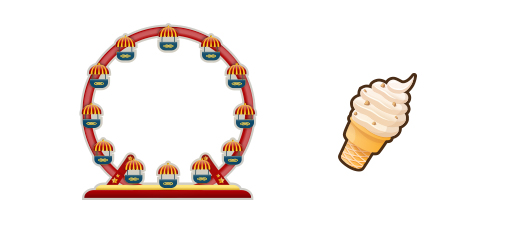 Plus awesome furniture and decorations to collect including the Fairground Fun Boombox, a Giant Plush Monkey and a rustic Fantastic Fairground Sign!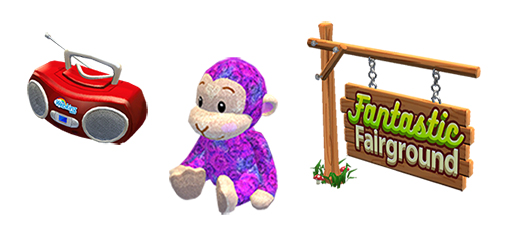 As well as awesome prizes open to all players, Webkinz Next Seasons give you the opportunity to earn more cool prizes by purchasing the Season Pass!  Each Season Pass holder earns an exclusive recipe! This Season it's a cute desktop carousel!
The Season Pass offers up chances at exclusive clothing items like this Plushy Backpack, Day Out Dungarees, and a funky Hamburger Watch!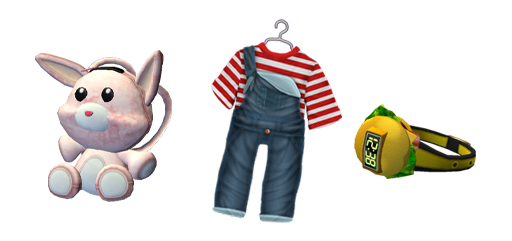 You can also earn elements like a cute new Cotton Candy Avatar, Roller Coaster frame and an animated Balloon emoji!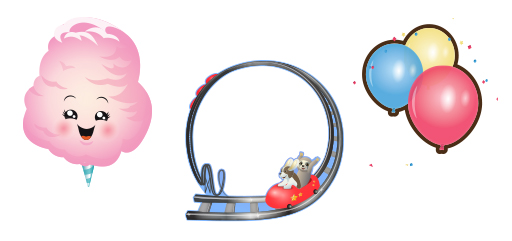 And more exclusive furniture and decorations that you could win are also included with the Season Pass! Create your own fairground with items like the Ferris Wheel Coffee Table, the Fairground Nook, Fairground Wallpaper, and a fantastic Skee Ball Machine!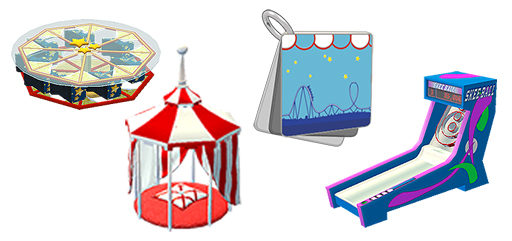 And of course, every Season Passholder can earn bonus items like the the Bit of Magic material used to create the exclusive Season recipes, a Rare Gem Capsule, and mystery capsules like this Season's Fall Blooms Capsule, and every Season Pass offers up an amazing Grand Prize! This Season you could win the Star Whirl Ferris Wheel that seats four pets at a time!
The next Season is sure to be Fantastic so be sure to log into Webkinz Next every day starting November 7 so you don't miss a single prize!
Tell us, which Fantastic Fairground prize are you looking forward to adding to YOUR Dock?
Download Webkinz Next now — available for Mac, iOS, Android and Windows 10. Download Webkinz Next
Follow us on social media:
social media