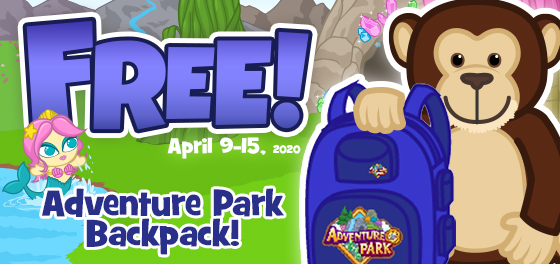 Now is the perfect time for an adventure in Webkinz World! Because if you log into your Webkinz account between April 9 and 15, 2020, a FREE Deep Water Dilemma Adventure Park Quest Pack will be awarded to your Dock!
Drag your Adventure Backpack into your Pet's room to unlock your Adventure Park Quest, then visit the Adventure Park to get started.
What IS the Deep Water Dilemma?
The water in Adventure Park is being polluted! Roberta had the evidence but she lost it! Will you be able to help Roberta find out what is causing the pollution and put a stop to it? If you can, you'll earn a Fresh Waterfall Wall!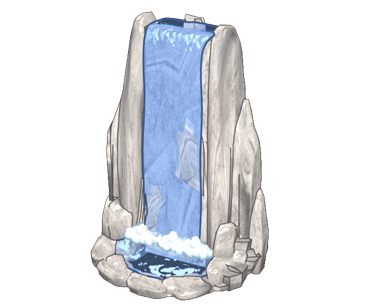 So remember, between April 9 and 15, 2020, log into your Webkinz account to get a FREE Deep Water Dilemma Quest Pack added to your Dock! And there are lots more Adventure Packs to choose from at Ganz eStore!
Please note: If you are using the Webkinz Desktop App and you have multiple accounts, you will need to completely exit out of the app and relaunch it before switching accounts. If you simply log out and log back in again with a different account you won't receive your gift. At that point you will need to open your alternate account(s) in a browser in order to get your gift.
Want to learn more about how Adventure Park works? Check out this video that Mandy and Michael Webkinz made last summer, walking you through an Adventure Quest!