August 14 and 15 are going to be even sweeter for Mango Gecko owners! That's because Mango Gecko owners can get a FREE Mango Tango ?? Box on each of those days!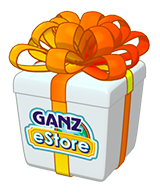 Here's how it works:
If you own a Mango Gecko, be sure to log in on August 14 and 15 and visit Today's Activities which can be found under the Things To Do menu. Then look for your free gift in the list of activities and click on it to have a Mango Tango ?? Box added to your Dock. Drag the box into your pet's room to get one of these sweet Mango Tango items!