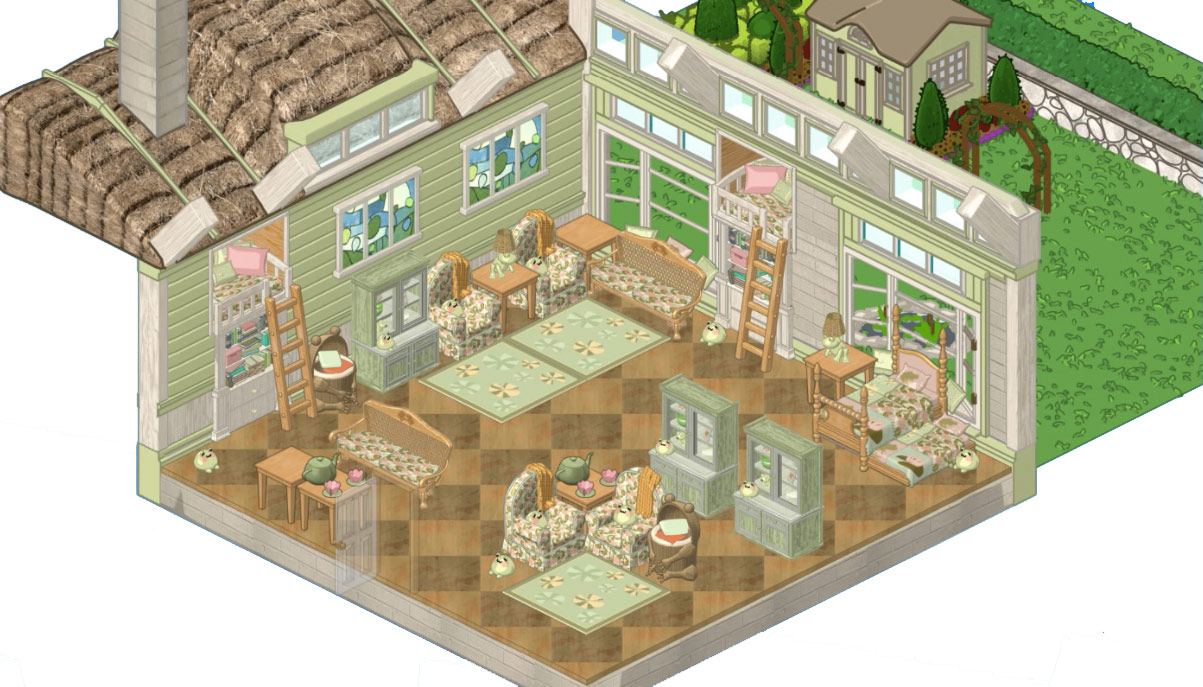 The fun of Webkinz Day just keeps coming! As part of our Celebration of Community, we are so excited to welcome a fan-designed pet to Webkinz World today. But that is not the only way we want to recognize our fabulous fan community today!
Because this is your first chance to check out the new fan-designed room theme coming to the WShop on May 5! The chair and three of the items were suggested by H8mouse, and the rest of the items were inspired by comments from you, our wonderful Webkinz Community!
Check out H8mouse's amazing drawing as well as the new items below! The following items will be available in the WShop after the release on May 5, 2021:
Friendly Froggy Wallpaper & Flooring
Friendly Froggy Chair
Friendly Froggy Rug
Friendly Froggy Trundle Bed
Friendly Froggy Hutch
Friendly Froggy Loft
Friendly Froggy Stained Glass Window
Friendly Froggy Lamp
Friendly Froggy Bench
Friendly Froggy Basket
Friendly Froggy Table
Watch Webkinz Newz in the coming month for details on how you can win the following two bonus items:
Friendly Froggy Plushy
Friendly Froggy Tea Set
What do you think of the new theme? Let us know in the comments below!