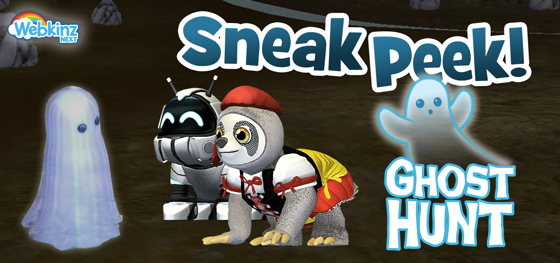 Something brand new is creeping up on us! It's the Ghost Hunt in Webkinz Next!
From October 22 to 31, Next players can look for the ghost around Kinzville and in the Mines and catch it to earn cool costume pieces. The ghost only appears in one place at a time so when you spot it, let your friends know so you can all earn prizes!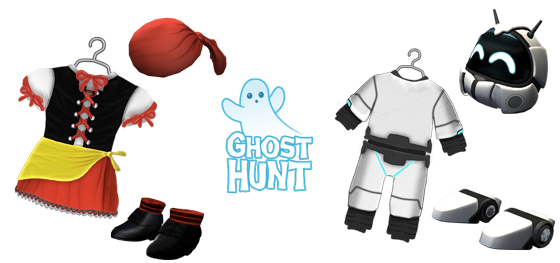 Tell us in the comments – what will your pet dress up as for Halloween this year, a Pirate Empress or a Robot?
Watch Webkinz Newz for more details on how to catch the ghost in this spooktacular new event, and log into Webkinz Next every day this month to catch every bit of Halloween fun!
Download Webkinz Next
Follow us on social media: