The January Employee of the Month Challenge starts on SUNDAY, JANUARY 1ST, and players who complete all 3 tasks will win a Ms. Birdy's Tchotcke Shelf that can go up on the wall next to their NEW Framed Beach Day Photo!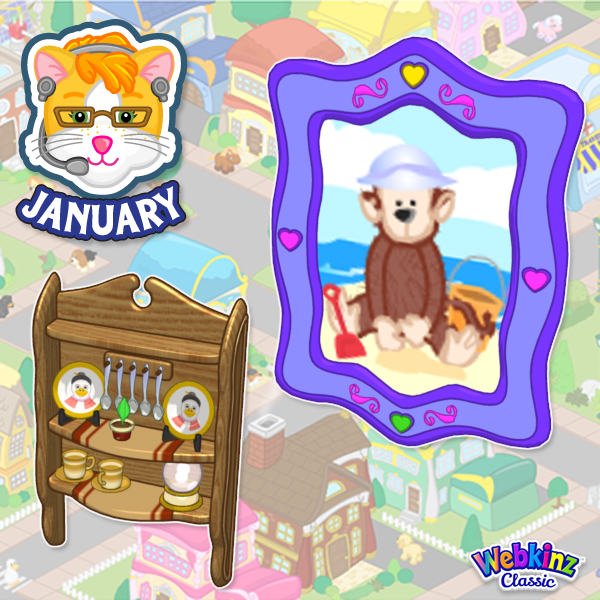 Click on the Employee of the Month icon in your pet's room to review your tasks. Make sure you give yourself enough time to complete the challenge as some tasks may take time to complete. The tasks in this challenge include:
Complete the Ms. Birdy Assistant Job 3 times at the Employment Office
Visit the Welcome Room at the Clubhouse and click on Ms. Birdy to get a gift!
Spin the Wheel of WOW 3 times
What is YOUR favorite job in the Employment Office? Let us know in the comments below!
Follow us
Follow Webkinz on social media: