Hello there, citizens of Kinzville!
Come meet me, the Mayor of Kinzville, in the Webkinz Classic Kinzville Park (available on the Webkinz Classic desktop app) from Monday, November 15th until Sunday, November 21st!
Each day I will be giving away a gift box containing a random prize as my way of saying thank you to all the citizens of Kinzville!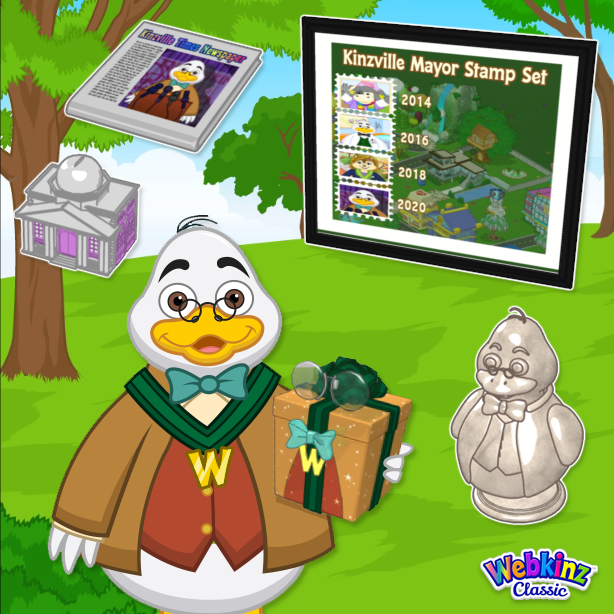 Hope to see you there!