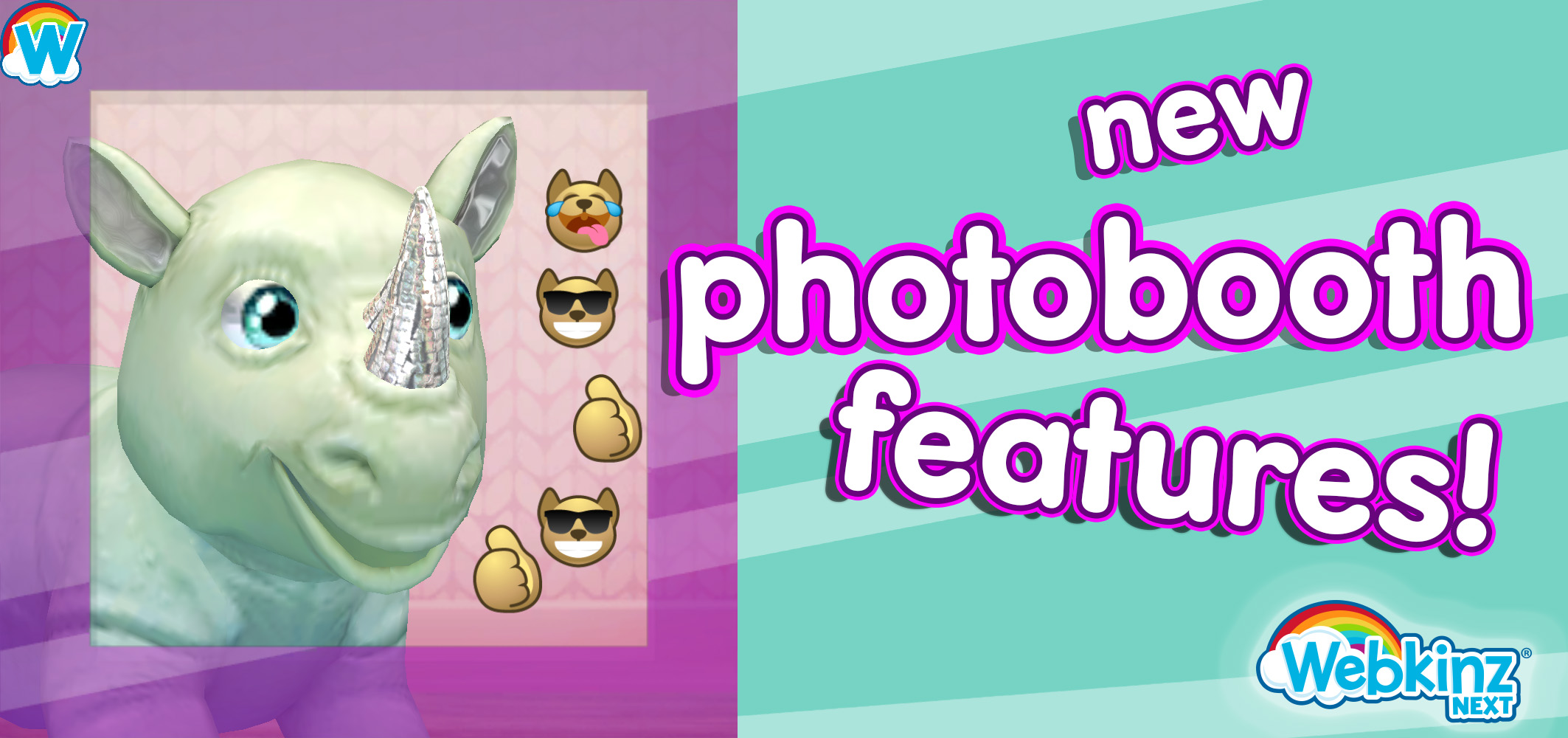 We've designed two cool new features for the photobooth based on user feedback. Thanks to your suggestions, soon we'll be offering emoji stickers and a portrait mode!
Emoji Stickers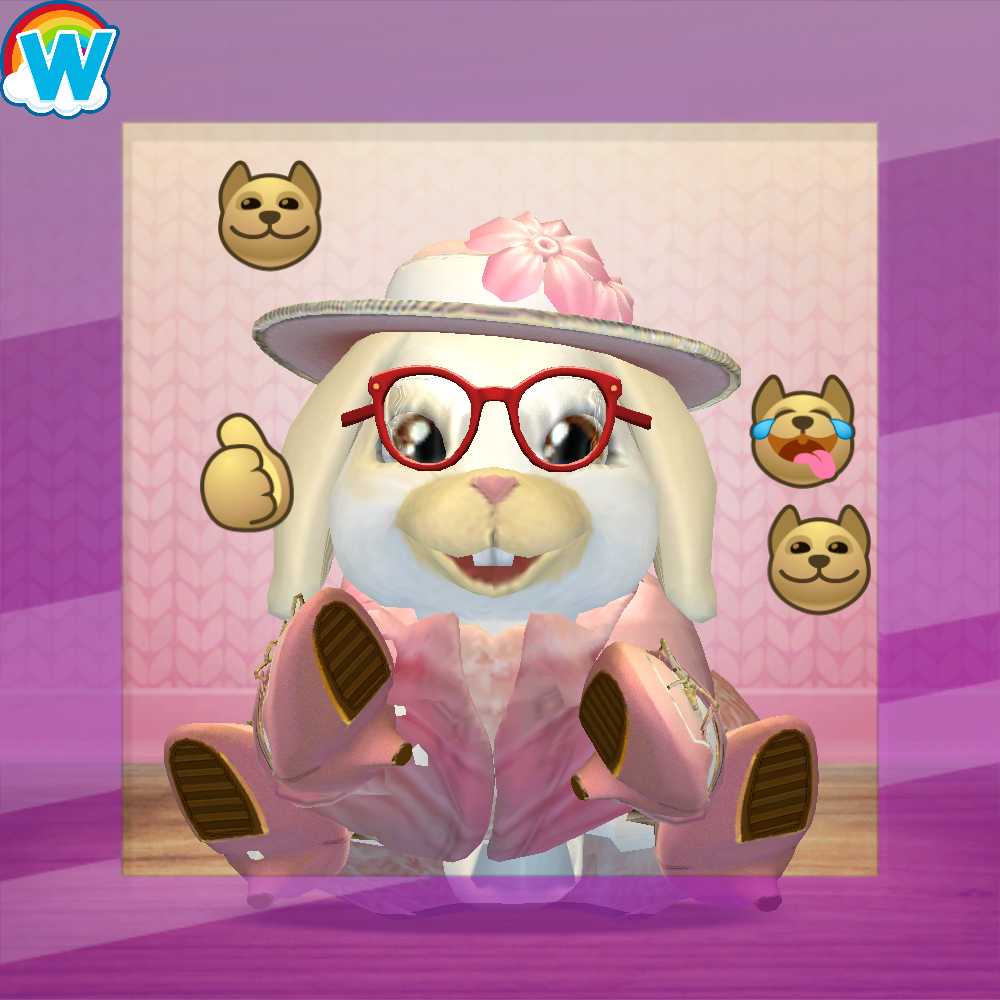 Emoji stickers are a brand-new way to show off your emoji collection!
Place up to eight stickers made from your own emojis on your pet's photo for added cuteness, attitude, and one-of-a-kind style.
Now THAT's a pic that really speaks to you!
Portrait Mode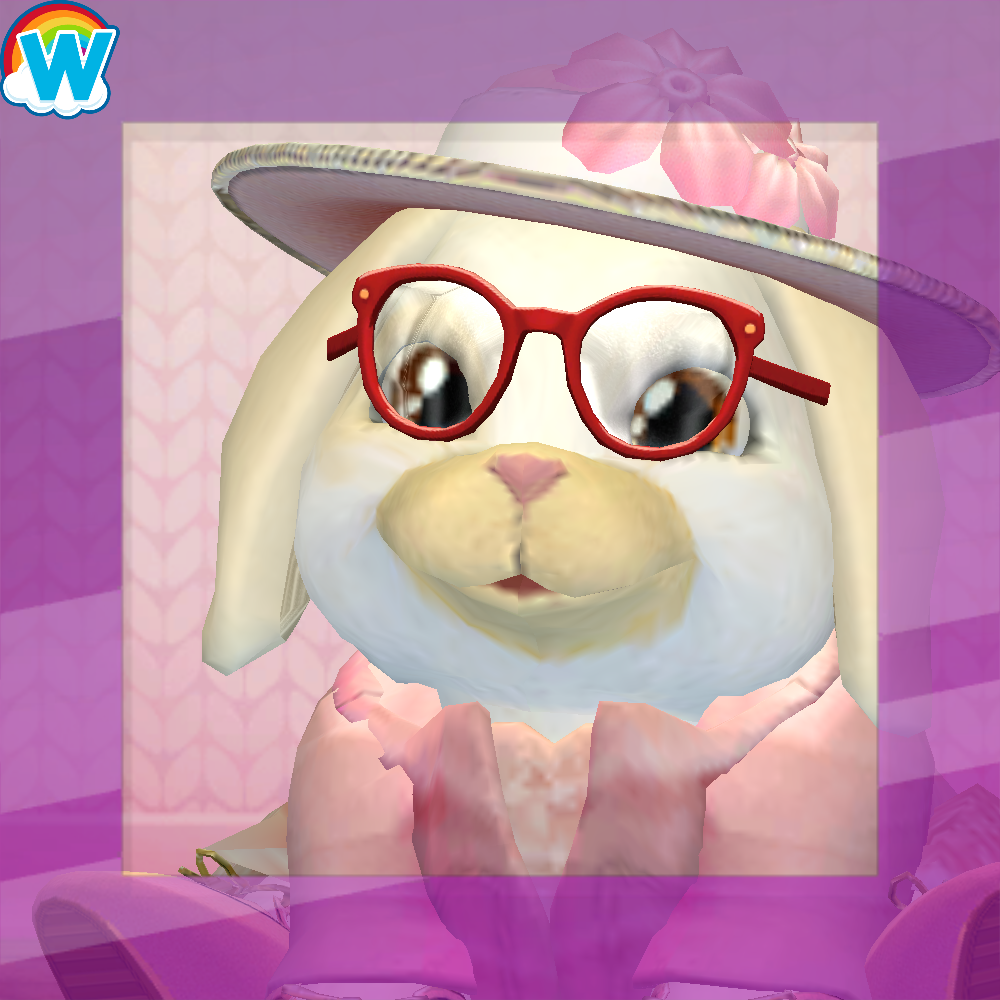 Make your pet iconic! Create close-ups that capture their unique features. These photos make great one-of-a-kind social avatars.
Keep an eye out for these new features. Coming soon to Webkinz Next!

Download Webkinz Next now — available for Mac, iOS, Android and Windows 10. Download Webkinz Next
Follow us on social media:
social media