Starting May 10, look for one of these new prizes in the Webkinz Prize Pool: the Bag of Groceries, Dirty Dishes and Key Rack!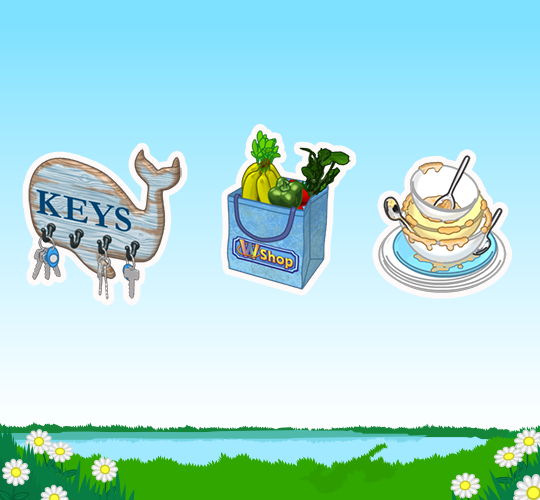 You can earn Webkinz Prize Pool prizes by:
1.) Logging in 6 times
2.) Spinning the Wheel of WOW 15 times
3.) Playing Wacky's Logout Carnival
Which of these is your favorite?