Once again, Player Appreciation Day for October will be on the same day and share the same prize for BOTH Webkinz Classic AND Webkinz Next!
On Tuesday, October 12th, log in to your Webkinz Classic account on the desktop app and visit the Today's Activities schedule to receive your special prize for October: A Wicked Jack O'Lantern Rug!
On Webkinz Next, look for the prize notification in your Message Center at the top right corner of the screen. Click on it to receive your rug in Webkinz Next.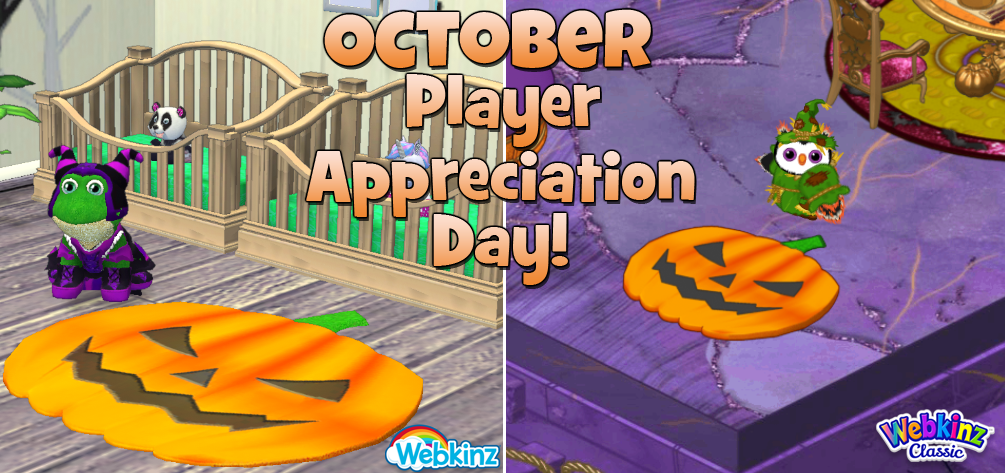 Please note: this Ganz eStore prize item cannot be sent, traded, and sold on Webkinz Classic.
What other Webkinz Next prizes would you like to see in Webkinz Classic? Let us know in the comments below!