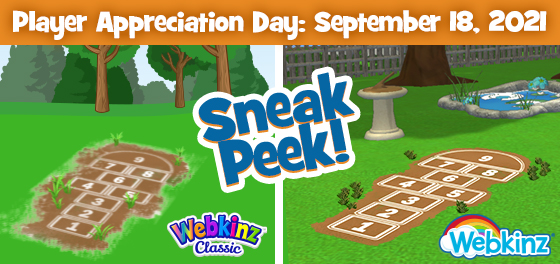 From now on, Player Appreciation Day is going to be twice as special! That's because, starting this month on September 18, 2021, Player Appreciation Day will be held in both Webkinz Classic AND Webkinz Next!
And you're going to want to log into both games this Saturday so you don't miss out on this adorable Hopscotch!
To get your free gift in Webkinz Classic, simply log in and the Dirt Patch Hopscotch will be added to your Dock! In Webkinz Next, visit the Message Center when you log in to get your free gift!
Because we want to show ALL our players how much we appreciation you!