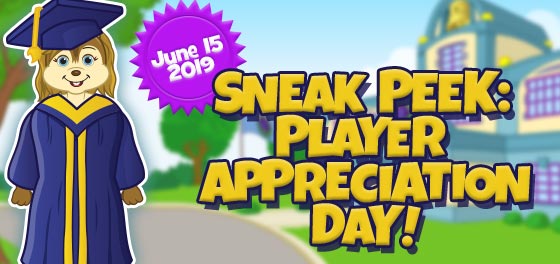 It's the end of the school year and you know what that means – some of you are graduating and moving on to something new! And something new is what you can look forward to in your next Player Appreciation Day on June 15, 2019!
The new Navy Graduation Cap and Gown will make your pet feel like the head of the class! Log in to your Webkinz account on June 15 to get a gift box added to your dock. Then drag the gift box into your pet's room to get these two awesome pieces!
And if you want to pick up more of these cute caps and gowns for all your pets, you'll be able to purchase them at Ganz eStore starting on June 17, 2019.