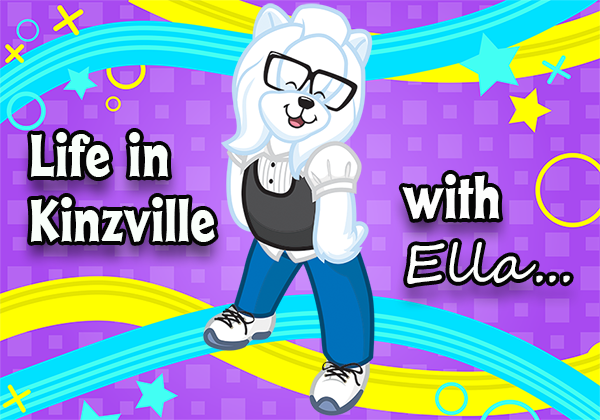 Hey peeps!
Father's Day is coming up really quick, and I need to figure out how I'm going to celebrate with my dad! I decided to ask around town to see what everyone else had planned.
First, I ran into  Salley Cat!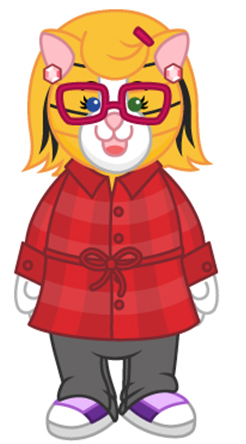 ELLA: Hi, Salley Cat, great to see you!
SALLEY CAT: Hey, Ella, how's it going?
ELLA: Good, good… I'm in a bit of a bind, though… I'm not sure how to celebrate Father's Day!
SALLEY CAT: Oh, I totally get that. It's always such a big deal for me and my dad — I don't get to see him that often, but he always makes sure he can spend the day with me.
ELLA: What do you guys usually do?
SALLEY CAT: Well, if the weather is nice, we might go for a walk at the beach, or go to the park, or have a picnic… with plenty of salsa, of course!
ELLA: And if the weather's not so good?
SALLEY CAT: If it's raining, we usually go to the movie theater, or go bowling! The important thing is that we're spending time together. He puts his phone away for the day and I've got his full attention.
ELLA: That does sound pretty great. My dad's usually busy with the Kinzville Times and I'm always on the look out for stories for Webkinz Newz. It can get hectic!
SALLEY CAT: It sure can — so definitely try to slow down and spend the day together.
ELLA: Thanks for the advice, Salley Cat! I'll see you around.
After my chat with Salley Cat, I wandered through Kinzville some more. I ran into Dex Dangerous.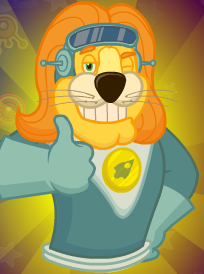 ELLA: Dex! So awesome to see you.
DEX: Of course, of course. Did you want an autograph?
ELLA: Oh.. um. Thanks, Dex. I think I have one already. I actually have a question for you.
DEX: Well, I suppose I always have time to ask questions from my fans.
ELLA: Um, great! So, I wanted to know how you celebrate Father's Day.
DEX: Father's Day?
ELLA: Yeah! Do you celebrate Father's Day?
DEX: Dex Dangerous celebrates all holidays! No holiday is complete without Dex. In fact, every Father's Day, I send an autographed picture to my dear, old dad. Sometimes, I even call him.
ELLA: Oh, a recent picture is a nice present. That's a good idea!
DEX: Of course. All of my ideas are good. Did you want to hear about my next starring role now?
ELLA: Uh, thanks, Dex, but I've actually go to go… Thanks again!
Phew… that was close. I love Dex, but I've got to focus on Father's Day! So far, I have spending time, giving a personal gift… pretty good start! Time for a lunch break, I think! I decided to head to Daisy's Diner and Daisy was feeling chatty!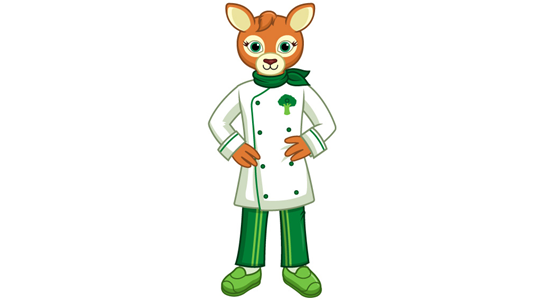 ELLA: Hi, Daisy! What's the special for today?
DAISY: Oh, everything I make is special. Let's see what I can find for you today. How about one of my newest additions, Lovely Lentil Soup?
ELLA: That sounds delicious! Thanks, Daisy. I'm starved from all this running around.
DAISY: Working on a big scoop?
ELLA: Nope! Just trying to figure out what I'm going to do to celebrate this Father's Day.
DAISY: Well, you know, we'll be open for business…
ELLA: That's a great idea! Pops loves your Cheerful Chili! Thanks, Daisy, you're the best!
DAISY: My pleasure.
Well, I guess that's a plan! I think I'm going to paint a self-portrait of myself to give to my dad, spend the day with him at the Kinzville Park, and head to Daisy's Diner for lunch. What are your Father's Day plans?
Until next time, it's been real!
XO
Ella