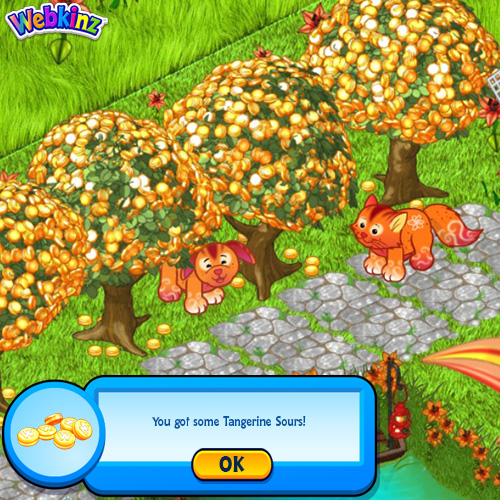 June's CANDY TREE has arrived: Tart Tangerine Candy Tree!
If your pet is sweet on sour treats, pick up the colorful Tart Tangerine Candy Tree! Harvesting the daily confection from its branches may just pucker their sucker!

This tree makes one Tangerine Sours food item each day that you can feed to your pet!
Watch for the companion item, Prairie Fire Sedge, to be released next week!
You may find a new Candy Tree each month at eStore!