Another Deluxe Day is arriving on Saturday, September 12th!
Once again, Deluxe Members will be able to log in and visit Today's Activities (web and desktop app only) in order to receive a special prize: a Red Sugar Maple Tree that dispenses a daily dose of Real Maple Syrup!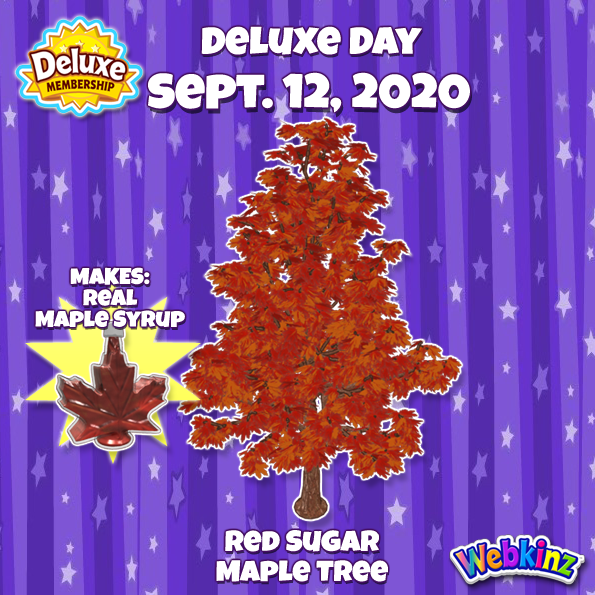 If you'd like to join in on the fun and prizes, have a parent visit the Ganz eStore to upgrade your account!