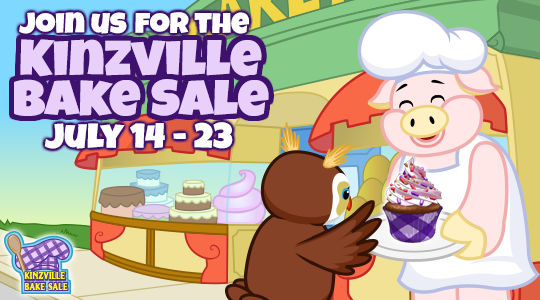 The original Bake Sale is back! From July 14 – 23, collect baked goods in Webkinz World and combine them on a stove for prizes. Here's a look at the 5 Baked Goods you'll be able to collect: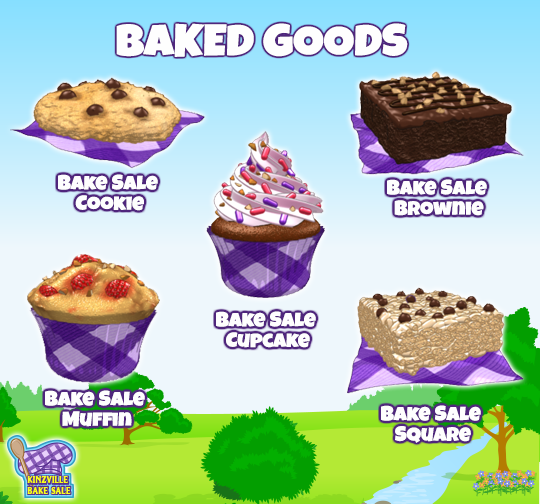 There are several ways you can collect Baked Good in Webkinz World from July 14 – 23:
Each day of this event, you'll be awarded a Baked Good just for logging in
Look for floating Baked Goods in Webkinz World and click on them to have them awarded to your Dock (limited to 5 floating Baked Goods a day, per account)
Visit the Bake Sale Stand in the Park for a Baked Good Daily
Find the daily floating Baked Good at WebkinzNewz.com
*NOTE: Floating Baked Goods are now appearing in your pet's room AND on the Webkinz mobile app!
The first time you log into Webkinz World during this event, you'll be awarded a Bake Sale Cookbook: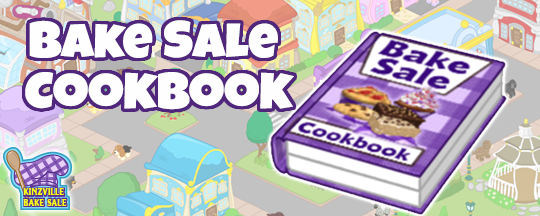 You can use the cookbook to find out what prizes you can make by combining Baked Goods on a stove. Here's a sneak peek at what you can make:
Pieces of Prize Pie will also be available at the W-Shop for eStore Points during this event. Every time you feed your pet a piece of prize pie, you'll win one of the 10 Bake Sale prizes OR a Kinzville Bakery, the Grand Prize! The Kinzville Bakery is a rare prize that's ONLY available through slices of Prize Pie: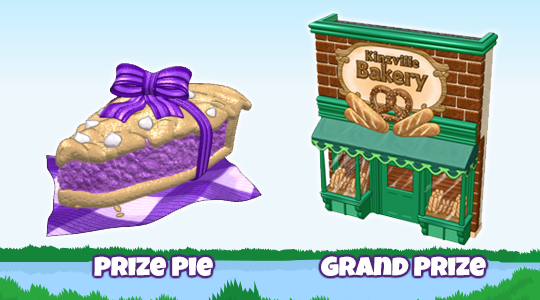 What prize would you like to make the most? Let us know by leaving a comment below…