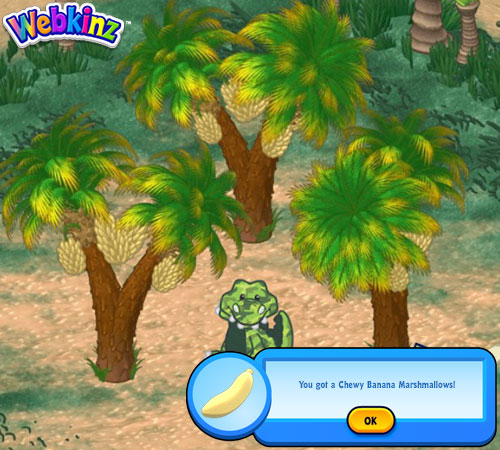 July's CANDY TREE has arrived: Chewy Banana Candy Tree!
Your pet will be bananas over the cute candy they can get from this Chewy Banana Candy Tree! The cute confections they'll harvest are a delicious daily delight!
Each day they'll be able to harvest a Chewy Banana Marshmallow food item!
You may find a new Candy Tree each month at eStore!