Webkinz World is busy collecting Marshmallows!
Now is the perfect time to start designing your very own Ultimate Outdoor room for your Pets!
Ganz eStore has the perfect item to complete your set of the Marshmallow Collection prizes – the NEW Rocky Volcano! It can be found at Ganz eStore and the W-Shop for eStore Points!
Our eStore designers decided to pump up their Prehistoric Paradise Garden using many of the Marshmallow Collection Outdoor prizes including the Rocky Volcano…can you spot the some of the other prizes they used?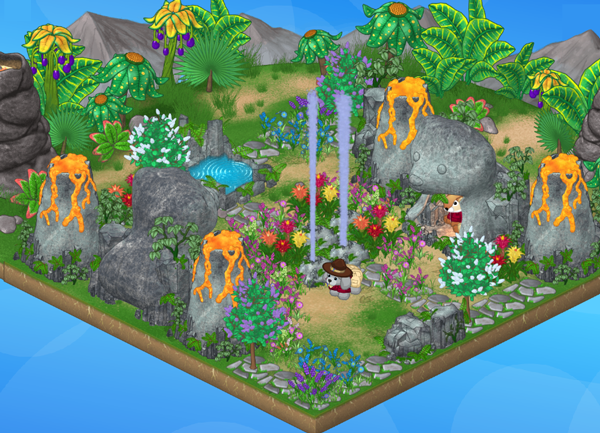 These items and more can be found at Ganz eStore!