Attention all food fanatics: On July 12th, Daisy will be adding 3 new dishes to her menu. You'll love the new Cheerful Chili, Mushroom Melt Burger and the Fresh Fruit Cup: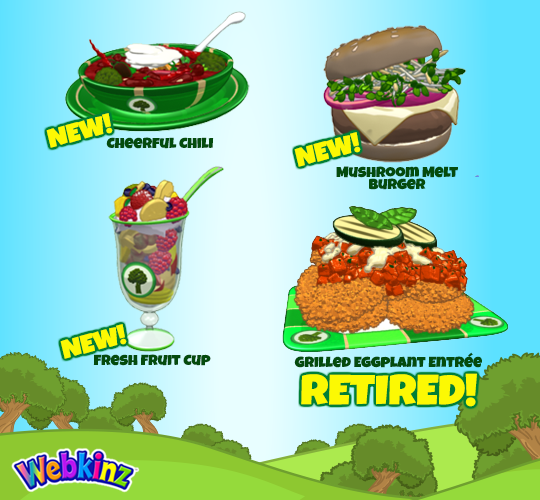 You only have a few more days to try and get the Grilled Eggplant Entree before it's removed from the menu on July 12th.
Visit Daisy's Diner in the Clubhouse on Webkinz.com and click on Daisy to get a free dish daily.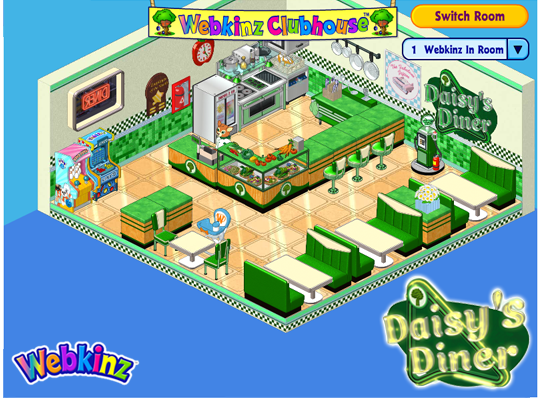 Here's a look at the new menu (available July 12th):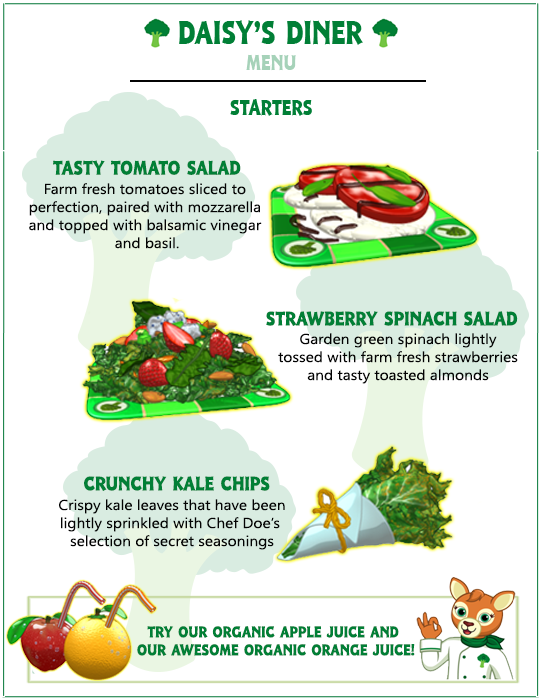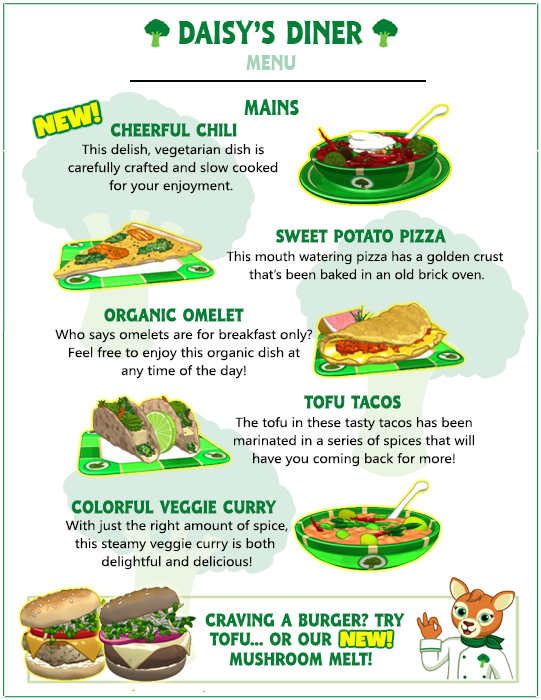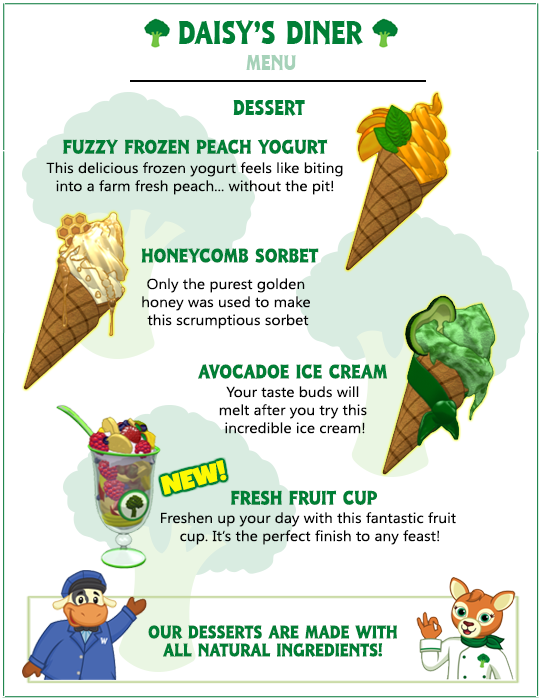 What's your favorite Daisy Diner menu item? Let us know in the comments section below…