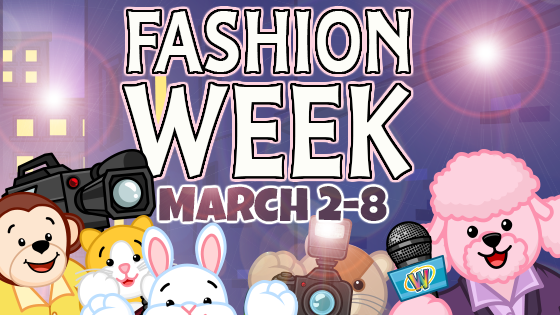 A new Fashion Week will be taking place in Webkinz World from March 2 – 8, and you have a VIP invitation to the big event!
Here's how it will work: Starting on March 2, Garment Bags will be flying off the rack and floating across your screen. Each time you click on one, you'll be awarded 1 of 5 pieces of Fashion Week Clothing: The Fashion Week Frames, Jacket, Belt, Dress or Shoes: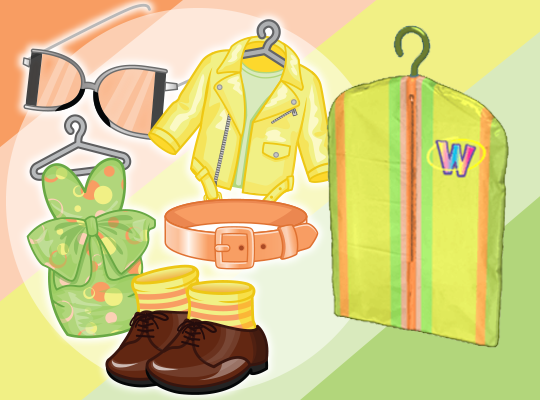 Once you have collected several pieces, you can use the Fashion Week Guide Vol. 2 to see the clothing you can make when you combine Fashion Week clothing on the Clothing Machine.
You'll be awarded the guide the first time you log into Webkinz World or the Webkinz mobile app during Fashion Week. It will also be available in the FUN STUFF section of the W Shop, under BOOKS.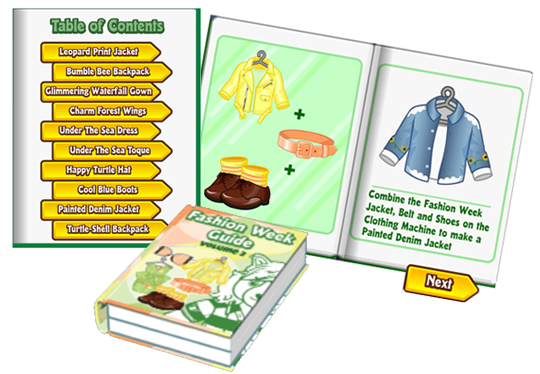 You can also find those floating Garment Bags on the Webkinz mobile app, but the Clothing Machine is only available on web.
You'll find the Clothing Machine at the KinzStyle Outlet. Click on the button under the clothing categories to access it: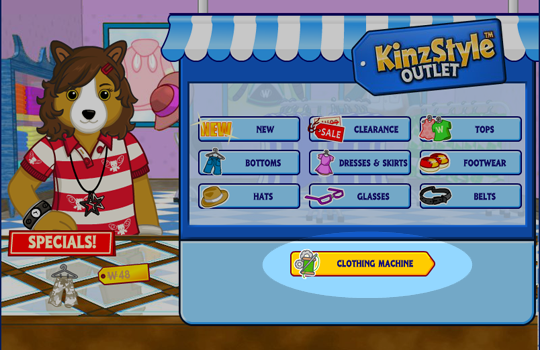 Once you have accessed the machine, drag Fashion Week clothing into each slot and click the MAKE IT button to craft your designer clothing!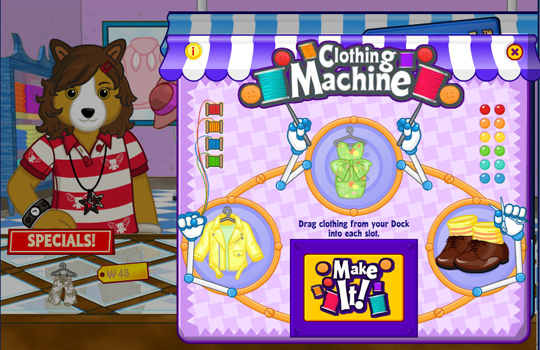 There are 10 pieces of prize clothing you can make with this year's Fashion Week clothing and each piece was designed by a member of the Webkinz Newz community: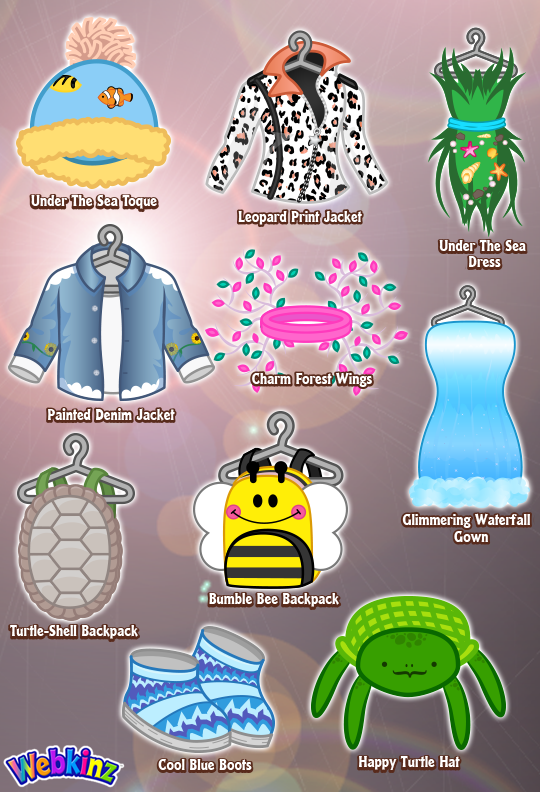 Watch Podkinz Ep. 135 to learn more about Fashion Week and find out who designed this year's Fashion Week prize clothing!
Are your pets fashion forward? Then you won't want to miss a day of Fashion Week!