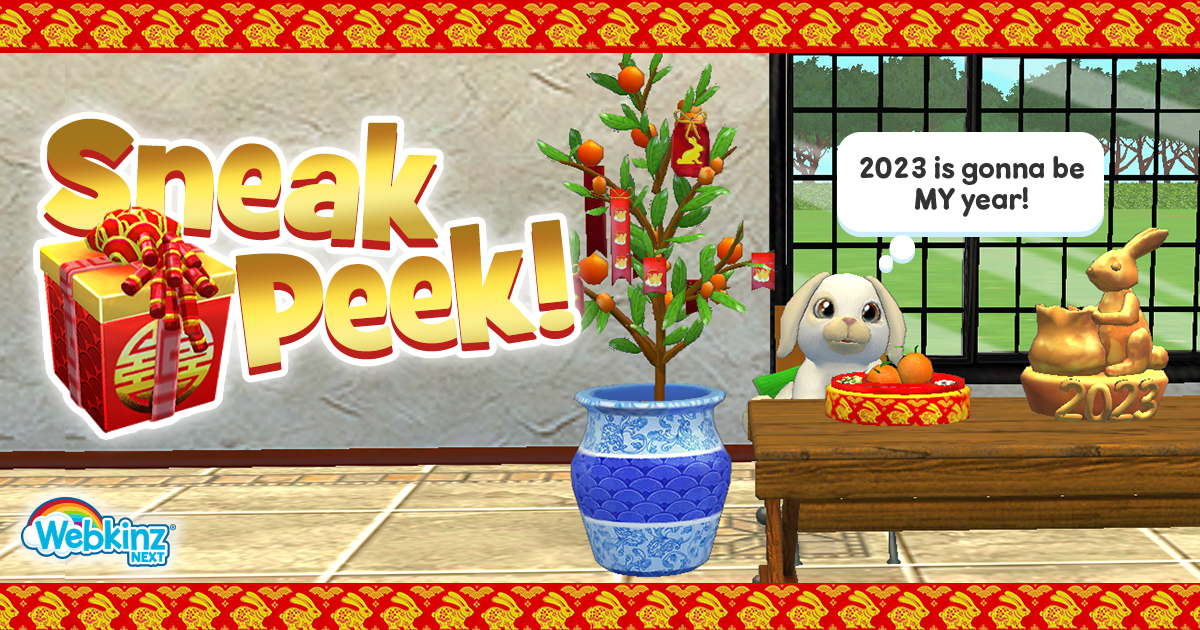 The Lunar New Year is on January 22, 2023 and this year will be the Year of the Rabbit! Webkinz Next will be celebrating the Lunar New Year with a special giftbox! Log in to your Webkinz Next account on January 22 to collect your Year of the Rabbit Giftbox. Place the giftbox in your pet's room and click on it to earn your gift!

Each box includes a Red Pocket that opens to award KinzCash, a Lucky Gold Rabbit 2023 statuette, a beautiful Clementine Lunar Tree, and a Lunar New Year Snack Tray that you can place in your pet's room!

Be sure to log in on the Lunar New Year, January 22, 2023 to welcome the Year of the Rabbit!
Download Webkinz Next now — available for Mac, iOS, Android and Windows 10.
Download Webkinz Next
Follow us on social media:
social media