You voted that the Toadstool theme should be the next room theme to be released in Webkinz World. We've already shown you the first set of finished items in an earlier article here.
Now, here is a look at the second set of finished items, compared next to their concept drawings!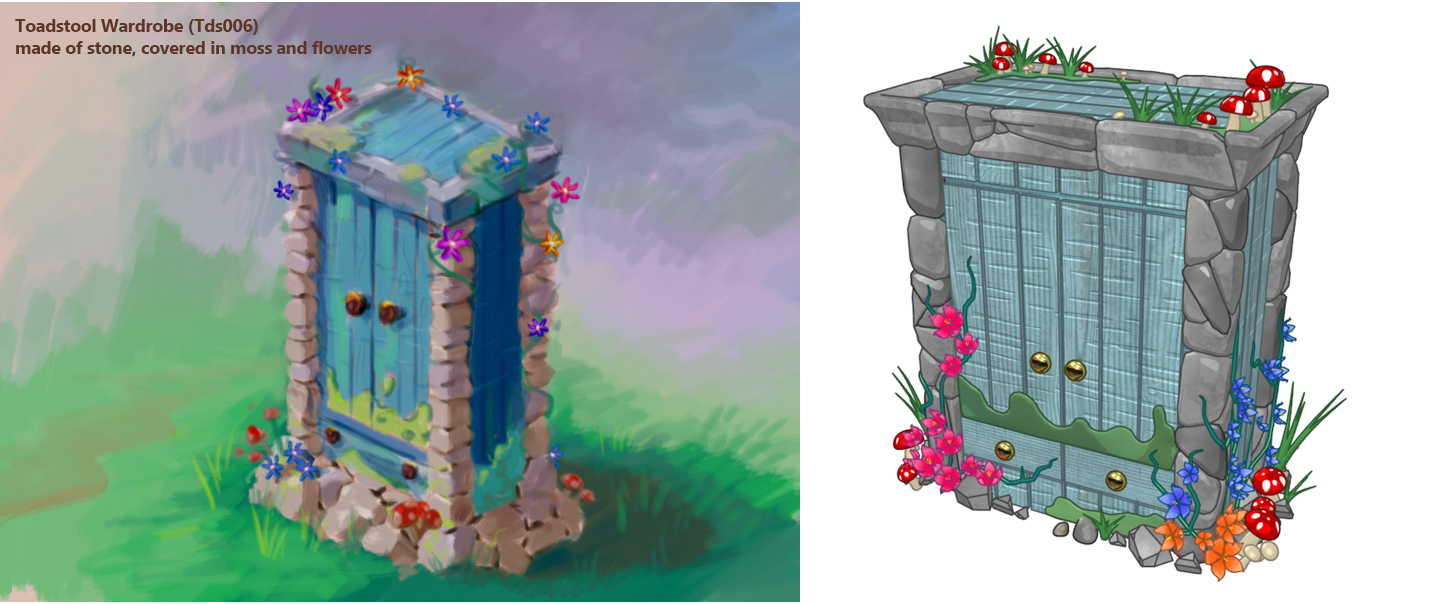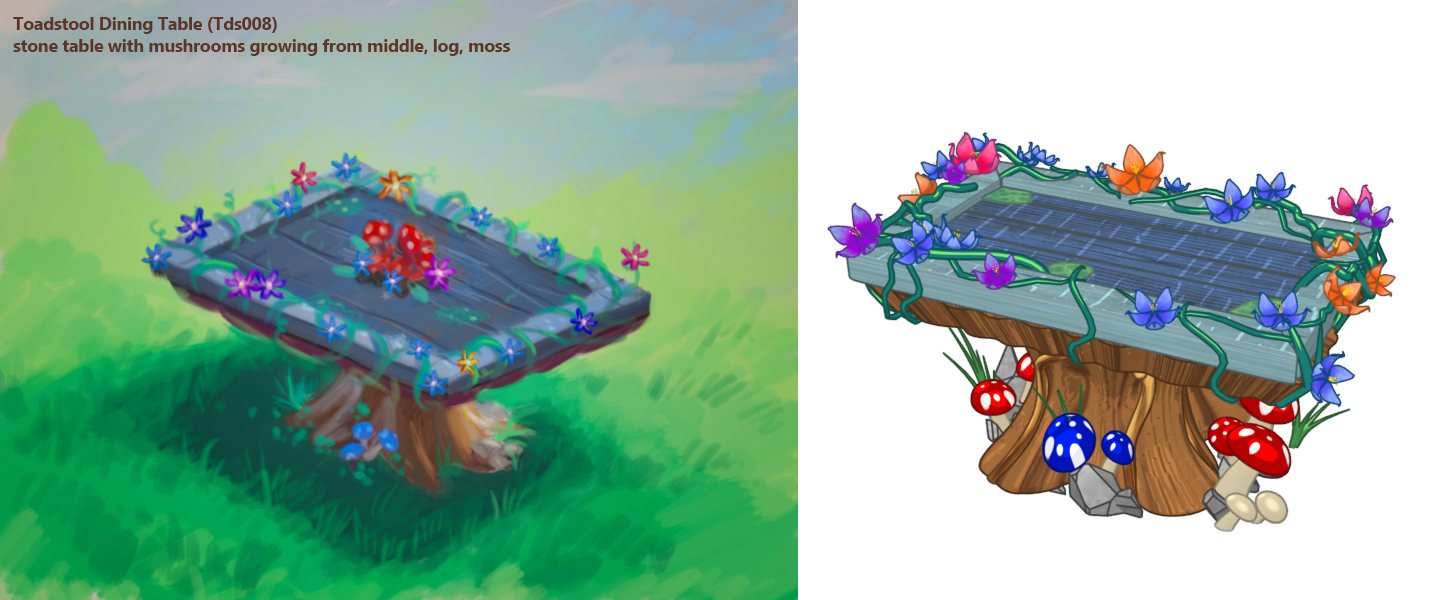 What do you think we should name these items? Let us know in the comments below!