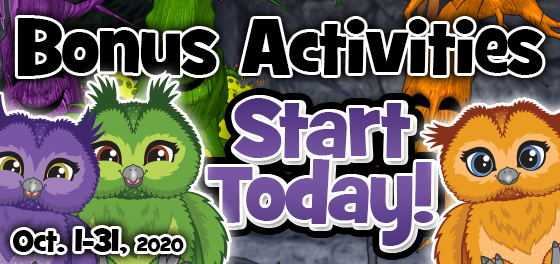 Hoo has a Lil Owl? If you have one of these sweet pets in your Webkinz family, good news! A whole month full of special activities for Lil Owl owners starts today! Visit Today's Activities every day to get your bonus activity.
If you'd like to add one of these sweet pets to your family, you can find the Lil Owls at Ganz eStore starting October 11.
Hoo could resist these adorable birds?