Hi everyone, Steve Webkinz here. In today's special report, I'm going to take a look at growing gardens in your yard.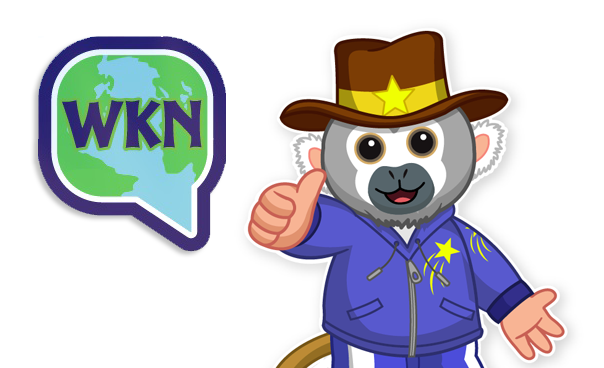 For those who've been playing in Webkinz World for a while, you'll know that you can find seed packets in the WShop under the Fun Stuff category.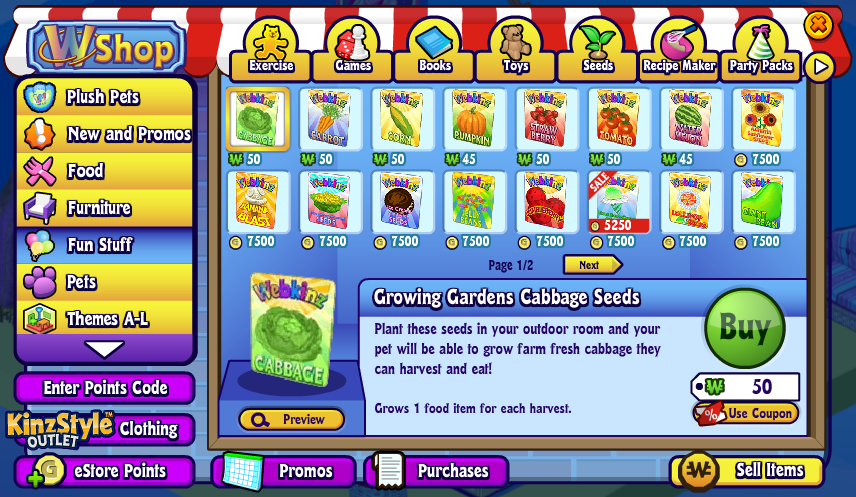 Once you drag and drop your seeds into either an outdoor or treetop room, unlike before, you'll no longer need to maintain them before they're ready for harvest. After enough days have passed, you'll see your plants are ready.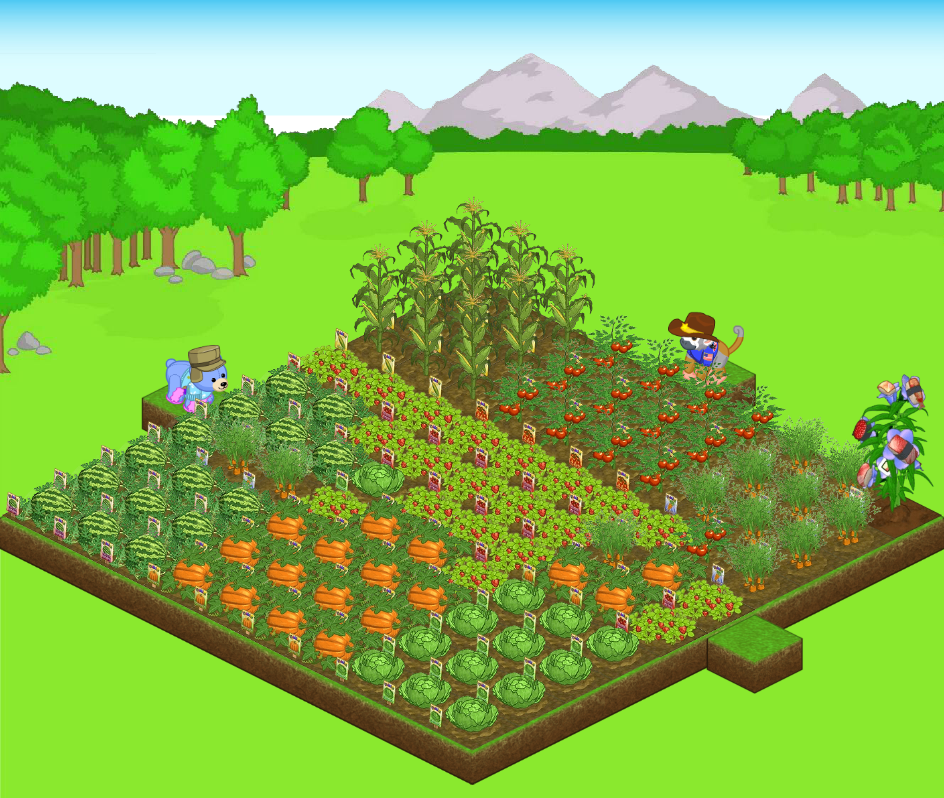 Click on them to send the grown food to your Dock. The harvested plant will return to its initial growth state and start the clock on growing again.
*Technical note: You can move Growing Garden items around a room at any time without affecting their growth timeline, but if you remove it from the room by sending it back to the Dock, it will be reset.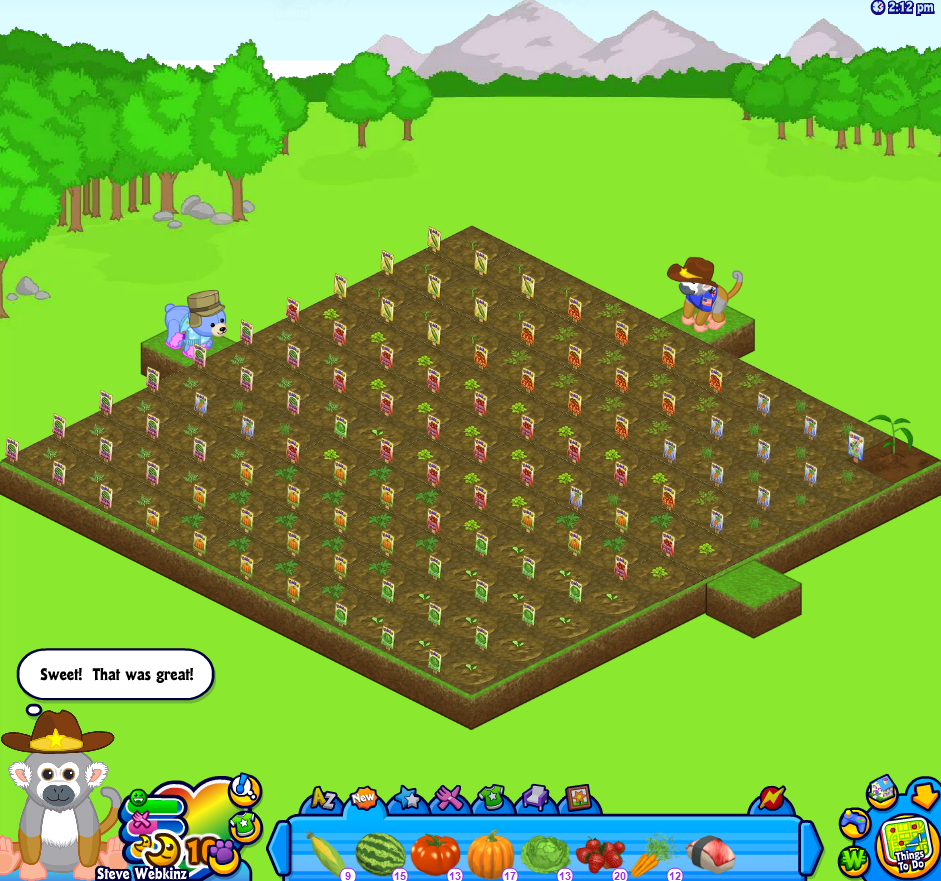 Plants will remain ready for harvest until you click on them and will never rot. Harvested food can either be fed to your pet or sold back to the WShop for KinzCash. Becoming a Webkinz farmer is a great way to earn lots of KinzCash!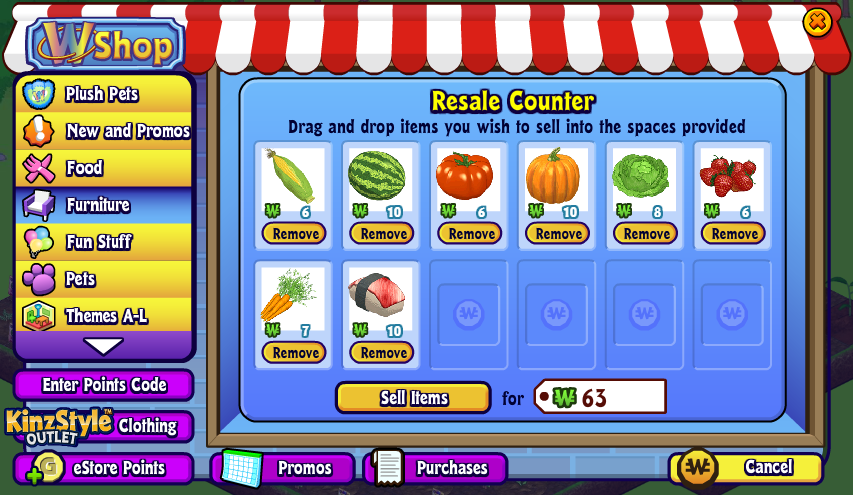 Here is a look at the Growing Garden seeds available for KinzCash and how long they take before they're ready to harvest!
*Technical note: Each Growing Gardens plant grows only 1 food item.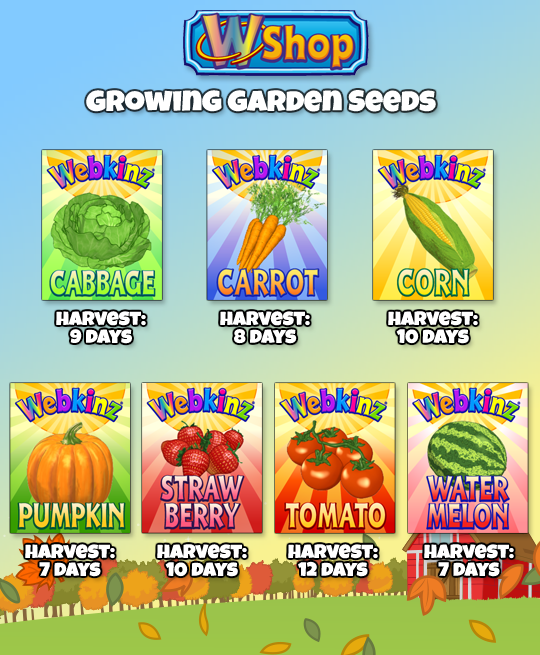 Note: Most Growing Garden seeds in the WShop available for eStore points take 7 days before they're ready for harvest.
Have YOU been growing YOUR garden? And what would you like me to report on next? Let me know in the comments below!