You can spin the wheel by visiting the Today's Activities schedule on the Webkinz Classic desktop app, but it will only be available on Christmas Day, December 25th… so don't forget!
There are lots of cool Christmas themed prizes to be won this year! Here's a sneak peek: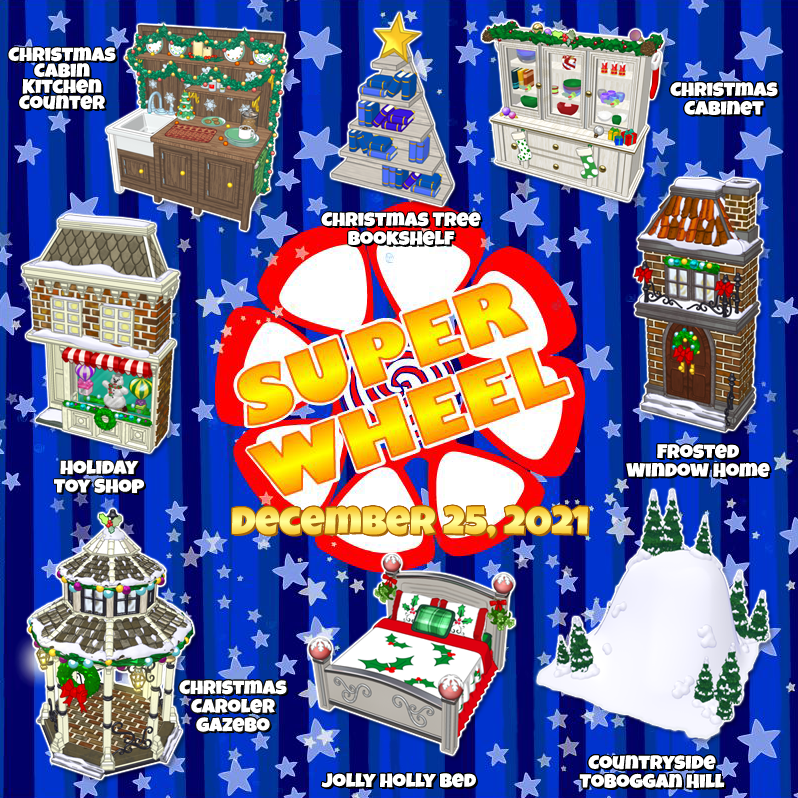 Which prizes do YOU want to win on the Christmas Super Wheel? Let us know in the comments below!
Follow us
Follow Webkinz on social media: